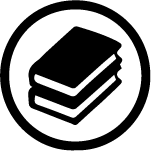 FSU promotes engagement in sustainability-related learning experiences across the curriculum
Educating students is the primary function of our institution. By training future leaders, scholars, workers, and professionals, we are uniquely positioned to prepare students to understand and address sustainability challenges. These efforts will help develop successful graduates that are prepared for 21st century careers.
Sustainability challenges are highly complex and cannot be solved in traditional ways or by simple solutions. At FSU, students and faculty examine these challenges from environmental, economic, and social perspectives. Sustainability education and research highlight the intersections of these three perspectives and the influence each system has on another.
Sustainability provides a scope for the creation of innovative, interdisciplinary, and collaborative educational experiences. Innovation and new discoveries are found by juxtaposing research, methods, and insights from different fields onto each other. Today, sustainability education and research can be found across campus in fields of science, business, policy, engineering, and more. This creates new opportunities to build partnerships, enhance the student learning experience, and increase community engagement. 
Find a Sustainability-Related Course
Find a Sustainability-Related Degree Program
Find Sustainability-Related Faculty Resources
Undergraduate Degrees
Bachelors in Environment & Society
The new program explores how humans affect and are affected by changes in the natural environment. It combines courses from the social sciences and the sciences to investigate today's pressing environmental issues, such as ecosystem management, climate change, natural resource conservation, food production, marine exploitation, urban sustainability, land use planning, severe storm mitigation, and environment health–including how those issues are debated, measured, evaluated and then formulated into public policy.
Environmental Science Degrees (BA & BS)
Environmental Science is the interdisciplinary study of environmental systems from a scientific perspective. Drawing principally from the areas of oceanography, geology, and meteorology, the Environmental Science program will prepare students in the broader area of geosciences and is an attractive option for students seeking a broader interdisciplinary major with the rigor of mathematics and the physical sciences at its core.
Interdisciplinary Environmental Studies major
The College of Social Science offers an interdisciplinary concentration in Environmental Studies that provides an in-depth understanding of the social and institutional context of contemporary environmental concerns. Contact the College of Social Science for more information.
---
Graduate Degrees
Masters in Sustainable Energy
The FSU-FAMU College of Engineering Mechanical Engineering program offers an MS in Sustainable Energy.
Earth, Ocean and Atmospheric Science
Geology, Oceanography, Meteorology, Aquatic Environmental Science (MS & Professional MS)
---
LAW Degrees
LL.M. in Environmental Law and Policy
The FSU College of Law offers student the option of concentration in Environmental and Land Use law. This program is ranked as 10th strongest in the nation.
---
Research Centers
Antarctic Marine Geology Research Facility
Biogeochemical Dynamics Program
Center for Advanced Power Systems (CAPS)
Center for Economic Forecasting and Analysis
Center for Ocean-Atmospheric Predictions Studies (COAPS)
Coastal & Marine Laboratory
Energy and Sustainability Center
Environmental and Land Use Law Program
Experimental Social Sciences Lab
Florida Climate Institute
Florida Energy Systems Consortium
FSU Department of Oceanography
FSU Department of Urban & Regional Planning
Institute for Energy Systems, Economics & Sustainability
Learning Systems Institute
Public Utility Research Center
Sky Community, Calhoun County
Sustainable Energy Science & Engineering Center\
title-inside title-centered
2
title-inside title-centered
2