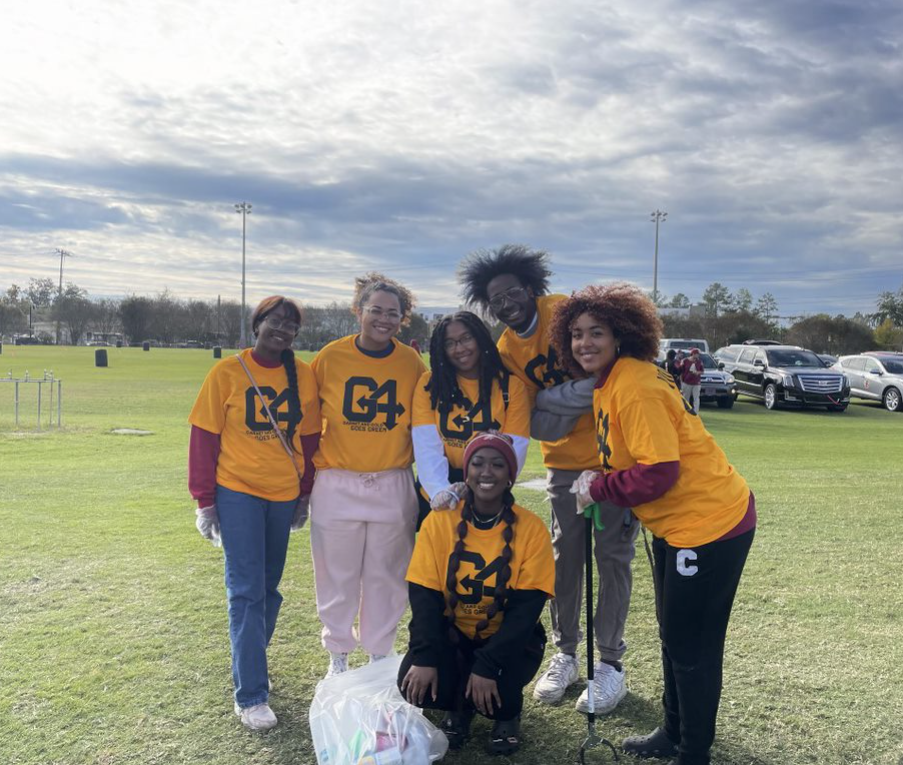 Florida State University is committed to acknowledging the competitive advantages of people, and creating an environment of compassion, creativity, and problem-solving through Diversity and Inclusion initiatives. By celebrating and valuing the differences and similarities across students, faculty, and staff, FSU strives to create the environment that reflects the needs of its community across all sectors: teaching, learning, research, and more. We're proud that this caring and cohesive community has become a beloved part of the FSU experience; we are aware that there is more that we can, and will, do. 
Education and outreach
FSU Sustainable Campus supports the campus's mission of Diversity and Inclusion through various education and outreach initiatives. Sustainable Campus forwards discussions on the historical erasure of BIPOC (Black, Indigenous, and People of Color) in the sustainability movement. The environmental movement traces its roots in mainstream culture alongside the Civil Rights Movement, though advocacy for the environment existed long beforehand, particularly through Indigenous movements - and is therefore inherently a social issue, created from and effecting different populations of people. FSU also works to ensure environmental education and initiatives acknowledge the needs of various communities that have historically been left behind, and that outreach programs are inclusive across all of the FSU community.
Within its sustainability efforts, FSU acknowledges the need for environmental justice and systemic change alongside ecological conservation. Sustainability cannot be achieved without advocating for the protection of people alongside the planet. Many Sustainable Campus programs involve a social aspect as a result, such as the Seminole Organic Garden and Food Recovery Network combatting food insecurity, ReCycle Bike operating as a space for access to affordable transportation, and Eco-Reps focus on justice. Campus sustainability is guided by the Sustainable Development Goals (SDGs), several of which directly address various inequalities including:
SDG One: No Poverty
SDG Two: Zero Hunger
SDG Three: Good Health and Well-Being
SDG Four: Quality Education
SDG Five: Gender Equality
SDG Seven: Affordable and Clean Energy
SDG Eleven: Sustainable Cities and Communities
SDG Sixteen: Peace, Justice, and Strong Institutions
(Integration of 17 SDGs across the biosphere, society, and the economy. Source: Stockholm Resilience Centre)