With your help, we can make FSU a more sustainable place. The Surplus Office Supply Reuse Room facilitates the convenient reuse of office supplies.
how it works
The Reuse Room accepts office supplies that are no longer needed from offices who may be cleaning or relocating and makes those supplies available to other offices that may want them. All office supplies inside the Reuse Room are available for FSU employees to utilize in their offices. Shelves and storage containers in the Reuse Room are labeled to make it easy for employees to find what they need. When using the Reuse Room, please be courteous and maintain the organization and cleanliness of the space. Please take only what you need and put items back where they belong.
How to donate
Drop supplies off directly to the Surplus warehouse at 1801 Roberts Ave. Tallahassee, FL, 32310 between the hours of 8:30 AM and 4:30 PM. Please check in at the front of the building prior to leaving your supplies to the right of the door inside the Reuse Room.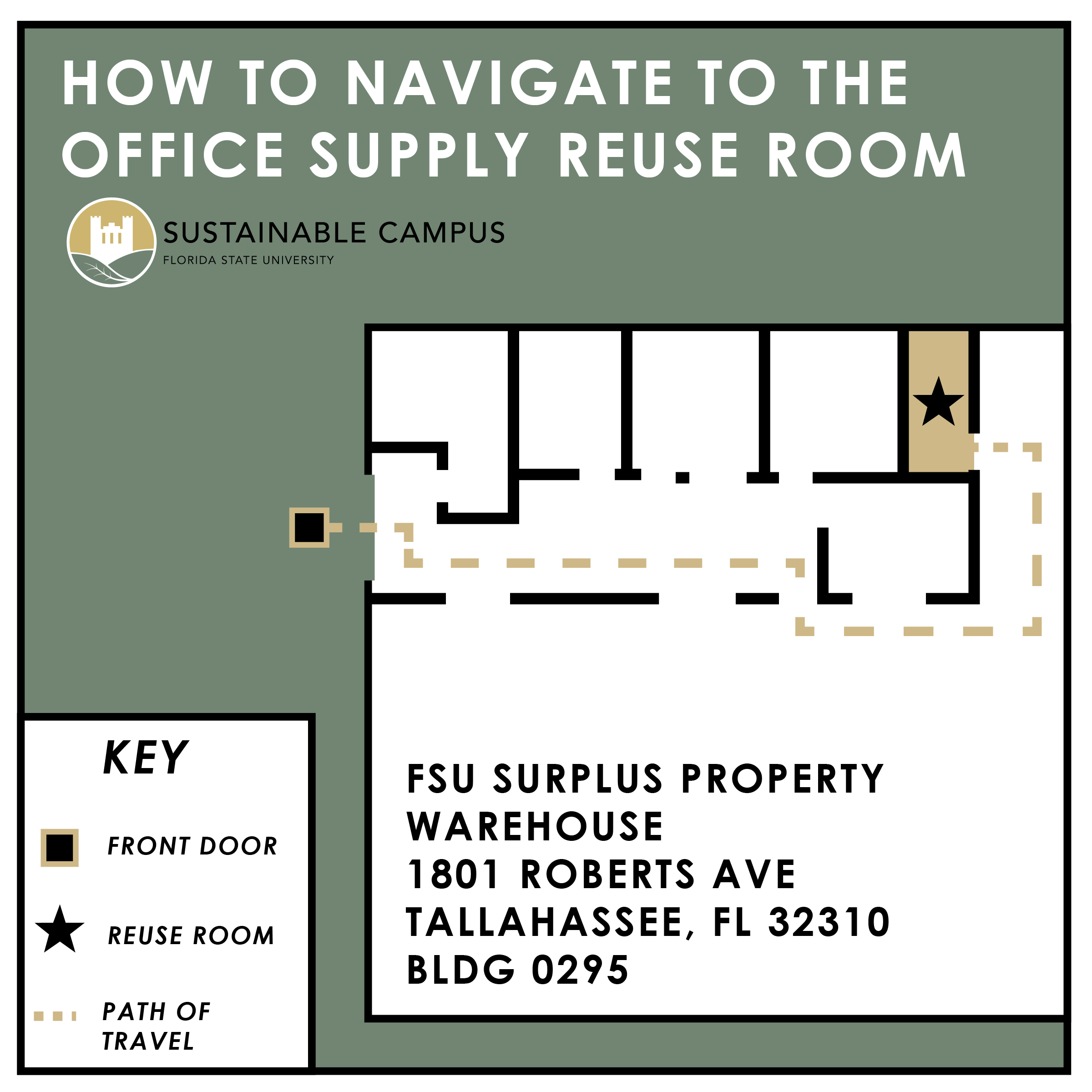 Supplies Available in the Reuse Room
All items in the Reuse Room are available to FSU employees except for shelving and storage furniture being utilized to organize office supplies.
For any questions related to the Reuse Room, please contact Sustainable Campus at sustainablecampus@fsu.edu. 
title-inside title-centered
2