Questions No Longer Remain: Hydration Station at the FSU College of Law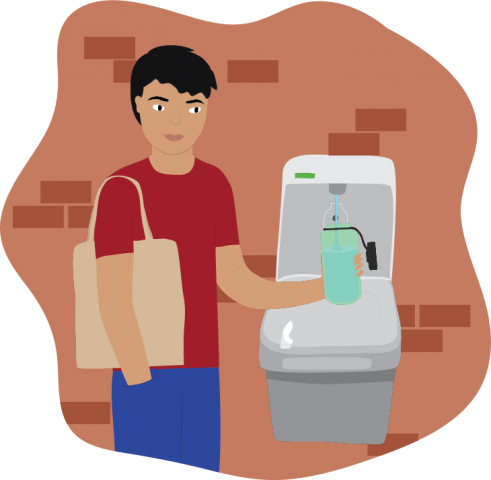 Last summer, we posted a photo of a hydration station located at the FSU College of Law on our FSU Sustainable Campus Facebook page. It would have just been a normal day, a normal Facebook post, but we got a comment that sent us on a journey to FSU's law school where a certain Torts professor teaches.
The comment in question: "Why is this particular fountain dedicated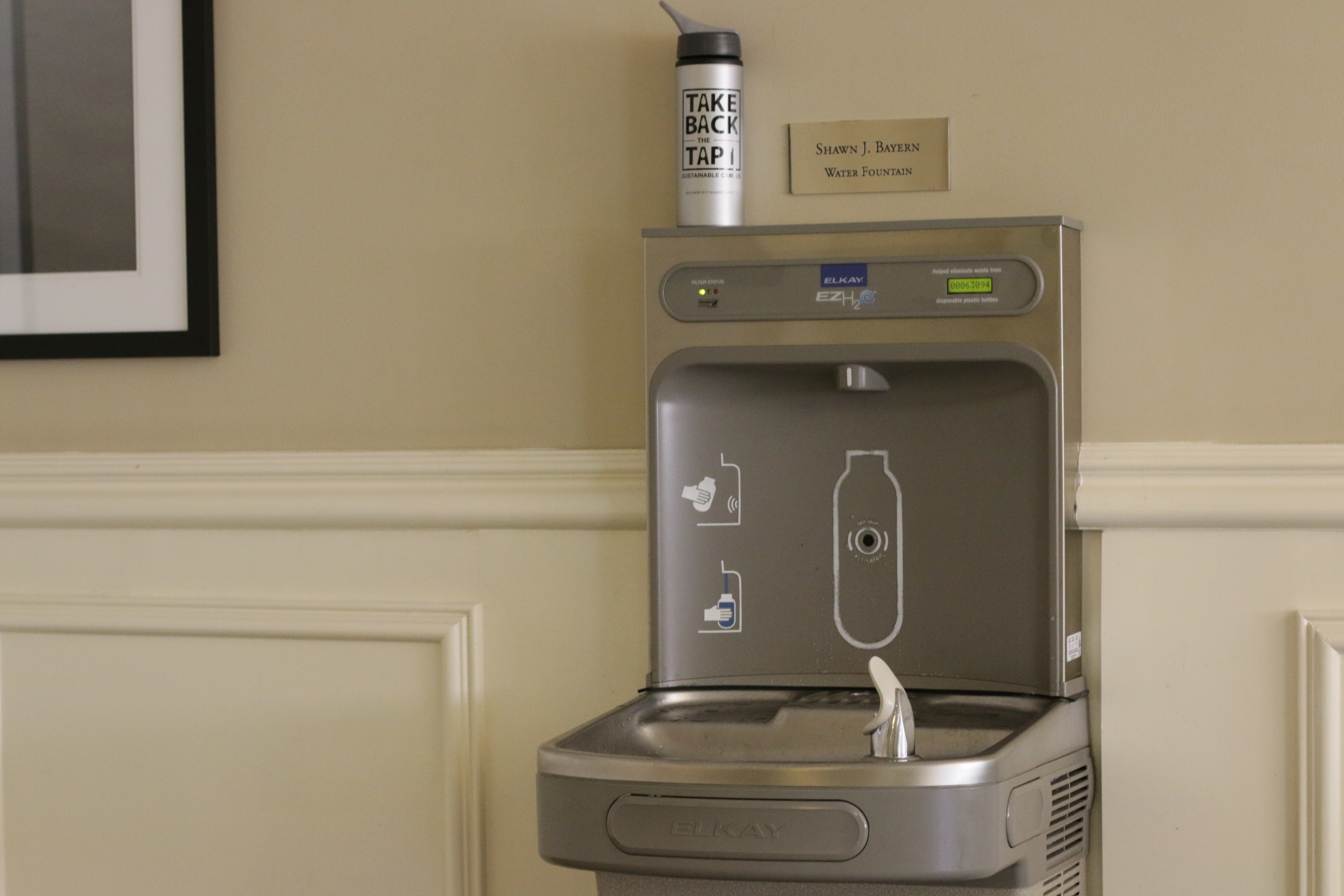 to our Torts professor? #QuestionsRemain" 
Well Facebook commenter, questions no longer remain! This particular water fountain, or "hydration station" was dedicated to Shawn J. Bayern, the Larry and Joyce Beltz Professor of Torts, by an anonymous alumnus. This alum wanted to donate and dedicate something to Bayern, but a plaque on a door, or a plaque on a bench, just wouldn't do.
According to the alumnus, the dedicated item needed to be "quirky, but not off putting," just like Bayern.
The professor drinks only water, so he is a big fan of the hydration station. "It's delivering clean water without the need for extra stuff," he said.
Florida State University has 60+ hydration stations located all over campus. These reusable water bottle fillers provide convenient hydration and minimize plastic bottle waste. Bayern lives a very cautious and careful lifestyle, in an effort to create less waste. During his experience at the University of California Berkley he composted and recycled on campus.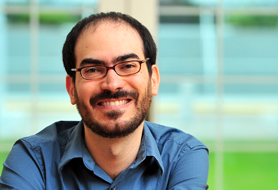 "Those opportunities were part of the norm," he said.
Bayern drives an electric car around town and has a lot of fun thinking about ways to solve problems without creating waste. When we asked his advice on how we can live a more sustainable lifestyle, he said with some reflection, "Only get what you need."
You can find the hydration station dedicated to Professor Shawn J. Bayern on the second floor of the College of Law, outside of the Research Center.
If you're interested in water conservation and reducing waste, consider checking out Take Back the Tap (TBTT) FSU. TBTT is a student-run program with FSU Sustainable Campus aiming to transform our university into a "bottled water free campus" by phasing out the sale of bottled water on campus and encouraging everyone to use reusable water bottles at FSU's hydration stations.