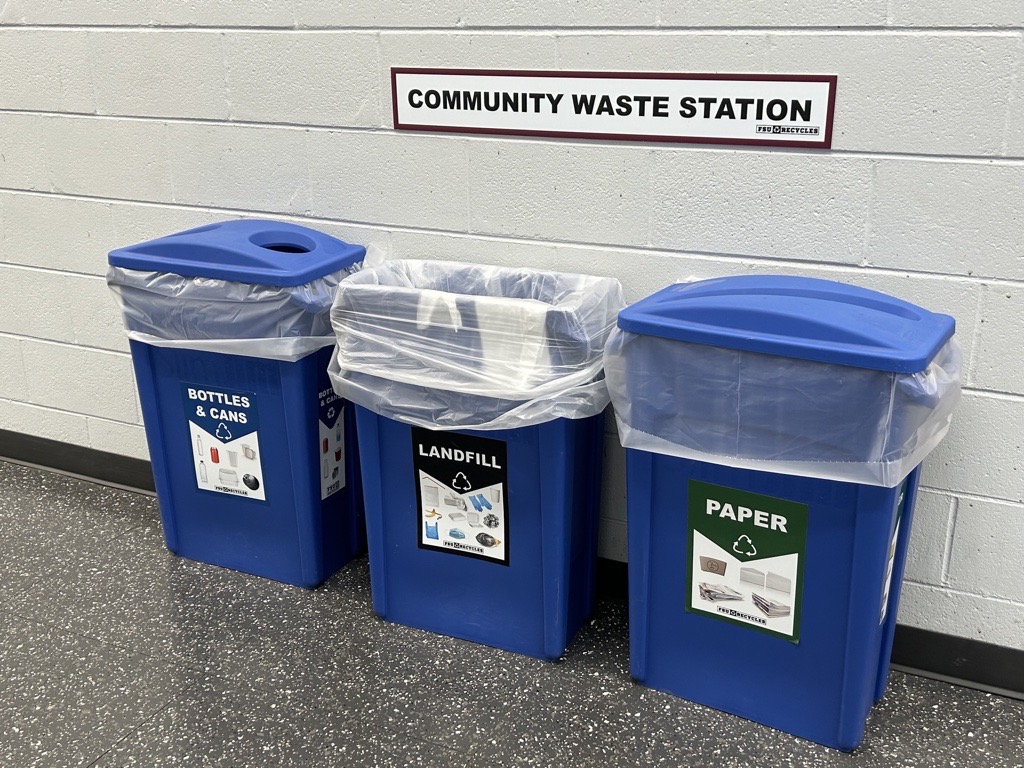 Florida State University's Waste Management Department Services manages all waste generated on campus. Waste reduction and recycling are sustainable initiatives that our campus community practices. Find information on what to recycle at FSU, how to request recycling services, and waste minimization tips on their website.
Community waste stations
In an effort to reduce contact and the spread of disease, and make the custodial workflow more efficient, FSU instituted Community Waste Stations around campus. Consisting of blue labeled bins for various kinds of trash and recycling (Landfill, Bottles/Cans, Paper), they can be found in many of the buildings around campus. This initiative can help reduce contamination of recycling, limiting the amount of unnecessary trash that ends up in the landfill. If you're not sure what can go into each bin, take a look at the images printed on the side of each bin, which should contain information on what each individual bin accepts!