About the Green Office Program
The Green Office Program is a certification process that helps Florida State University employees identify ways to make their workplace more sustainable and recognizes offices for their sustainability achievements!
FSU's commitment to campus sustainability is outlined in The Future is Florida State: Strategic Plan 2017-2022. In accordance with Goal VI, Excellence and Education, Florida State will incorporate sustainable living practices into all FSU activities. The University will incorporate practices that reduce its overall footprint and build a University-wide culture of environmental care in the following sectors:
Climate Action: Reduce greenhouse gas footprint through energy conservation and efficiency.
Waste Minimization: Maximize 3Rs principles.
Resource Stewardship: Expand commitment to best practices that prioritize the protection of the North Florida ecosystem.
Education for Sustainability: Ensure all students have access to sustainability-related learning experiences.
With your support, FSU workplaces can reduce resource use, produce less waste, and enjoy cost savings through actionable sustainability measures! In collaboration with Sustainable Campus, offices across the University are encouraged to evaluate their current practices and develop a Green Office certification timeline and action plan.
What are the benefits of becoming Green Office Certified?
Strategic Plan contribution - Your office will help FSU reach its sustainability goals!
Publicity and recognition - Your Green Office designation will be highlighted on the Sustainable Campus website, social media, and other publications.
Green Office decal - Your office will receive a Green Office sticker, which can be posted in your workplace for all FSU students, employees, and visitors to see!
How can my office become Green Office certified?
Step 1: Identify your office's Green Office Liaison. This person will represent your office and collaborate with the Green Office Coordinator. 
Step 2: Build a Green Team. In addition to the Green Office Liaison, identify other members of office who are committed to making sustainable changes in the workplace. 
Step 3: Self-evaluate your office's current practices using the Green Office Checklist.
Step 4: Contact the Green Office Coordinator at sustainablecampus@fsu.edu to set up an in-person consultation. During the meeting, the Coordinator will tour your office facilities, discuss the results of your self-evaluation, and help you identify new ways to incorporate sustainability practices into your workplace. 
Step 5: Complete the Green Office Form online to finalize the documentation process and become Green Office Certified!
After your documentation is completed, you will receive one of three designations: Green, Garnet, or Gold! Green Office certification lasts for two years.
Levels of Certification
After your documentation is completed, you will receive one of three designations: Green, Garnet, or Gold! Green Office certification lasts for two years.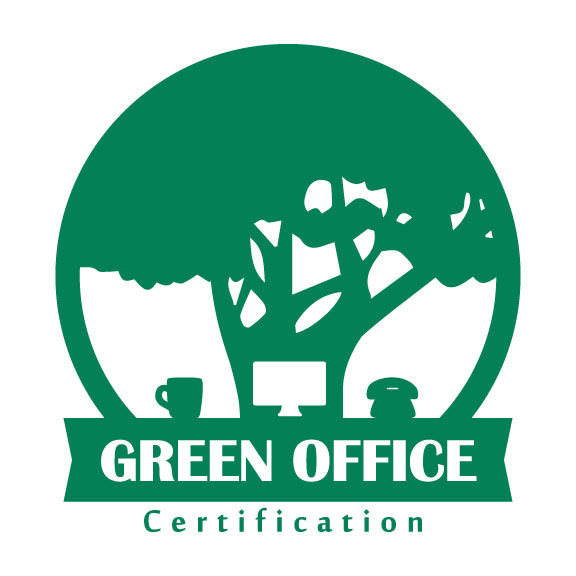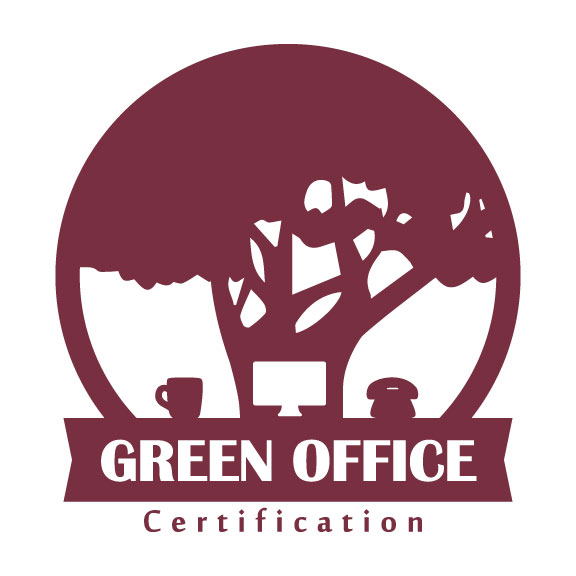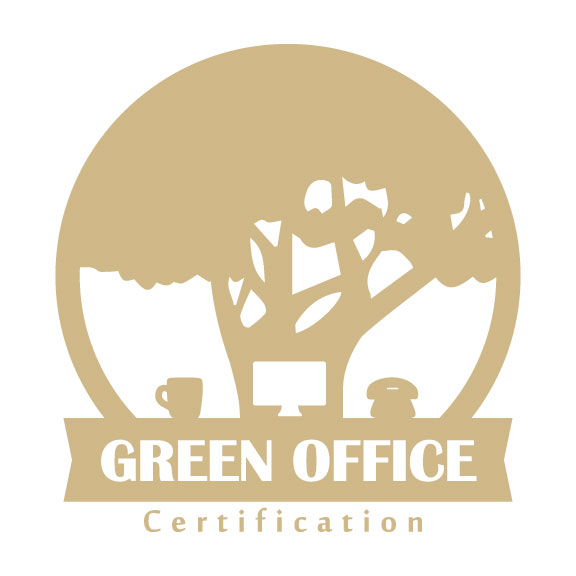 How does the point system work?
The Green Office Check List is a collection of initiatives that make up a more sustainable workplace. Each initiative has a different point value based on the level of behavior change required.
1 point: Initiative promotes education or shares information OR encourages but does not require behavior change.
2 points: Initiative requires behavior change through measurable actions.
3+ points: Initiative requires a culture change of the office system.
During Step 3 of the certification process, Green Office Liaisons should use the Check List to self-evaluate current office practices. For each initiative, Liaisons should identify whether the office is practicing, pursuing, or not pursuing the Check List item based on the guidelines below:
| | |
| --- | --- |
| Level | Description |
| Practicing | An action that your office already practices |
| Pursuing | An action that your office does partially or plans to implement further in the future |
| Not Pursuing | An action that your office does not plan to implement or cannot implement due to any number of constraints |
INNOVATION POINTS
Offices can be recognized for relevant practices that are not included in the checklist through the innovation points system. For any additional innovative action related to sustainability that's not currently listed on the checklist, your office will receive 3 points (15 points maximum).
Examples of innovation points include:
The office rents a bed in the Seminole Organic Garden.
The Green Fund and related opportunities are utilized by the workplace for sustainability-related collaboration with students and other academic departments.
Who should I contact with questions?
For any questions or concerns, contact the Green Office Coordinator at sustainablecampus@fsu.edu!
Current Green Offices
Gold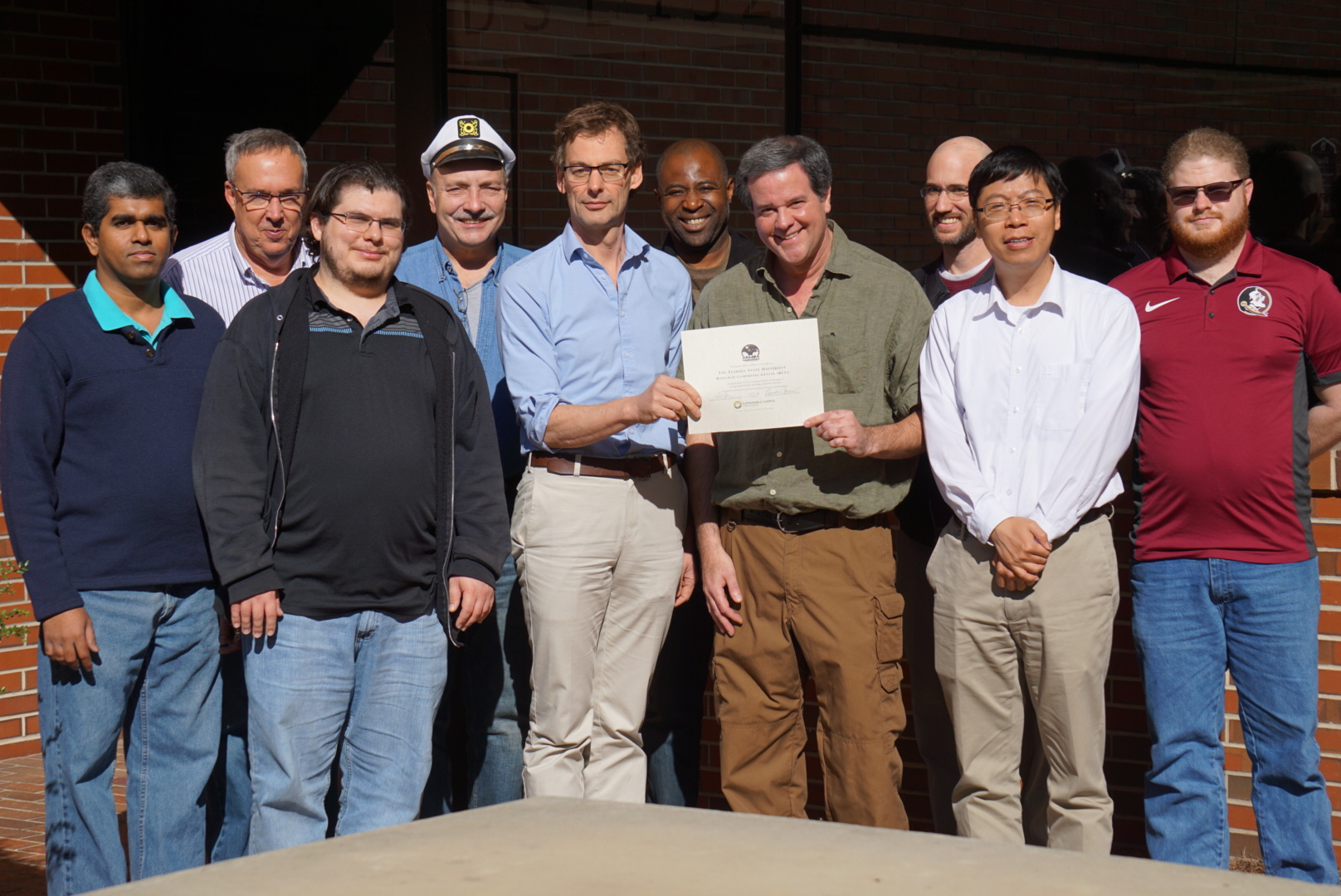 Research Computing Center
Certified Gold, 2020
Green Office Liaison: Mitch Gans
Innovations:
Bike Closet
Green Office Tip of the Week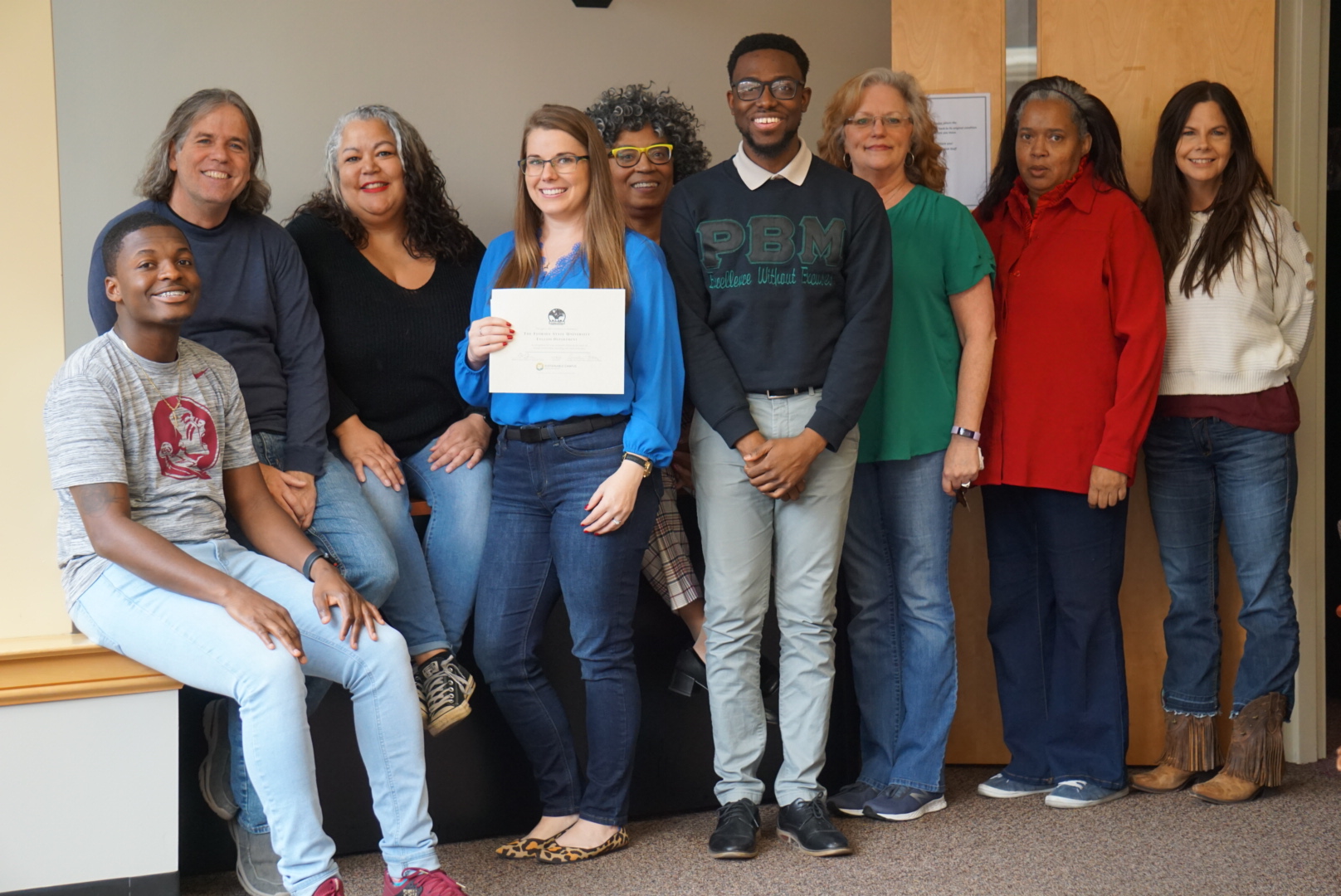 The English Department
Certified Gold, 2020
Green Office Liaisons: Clare Harrison, Dina Uscio
Innovations:
Printing limit for copiers
Paper limits for faculty
Opportunities for Green Office Liaisons
Connect with other Green Offices and campus partners on the Green Office Microsoft Teams page! Join the Team with access code: eg4zu8v
Green Office Lunch & Learn
The Green Office Lunch & Learn series is held at least once per semester. A short presentation related to a sustainability topic is followed by a Q&A session and participant networking. Lunch & Learn may be held virtually via Zoom or in-person. Recordings are available on the Green Office Teams page. 
UPCOMING
To  be determined.
Past
February 17, 2021: Sustainable Procurement with Sustainability Fellow Tyler Osha
March 31, 2021: Community Waste Stations with Sustainable Campus Director Elizabeth Swiman 
---
Green Office Resources
title-inside title-centered
2