Sustainable Campus is proud to present the first-ever FSU University Review of Sustainability Research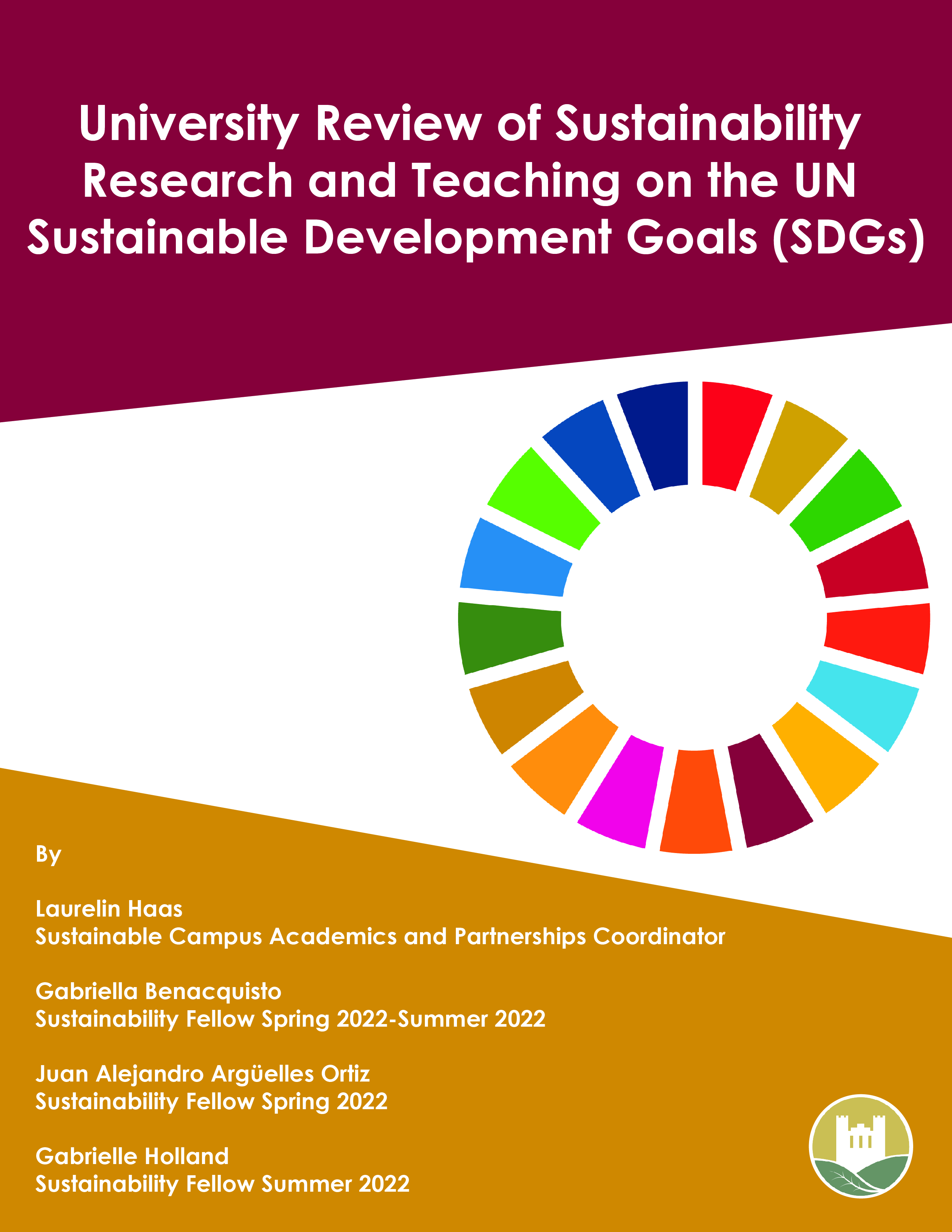 and Teaching on the United Nations (UN) Sustainable Development Goals (SDGs).
Higher education institutions across the world are strengthening their commitment to the 2030 Agenda for Sustainable Development and the 17 UN SDGs. Alignment with the UN SDGs supports FSU's mission and vision and provides a scope for the creation of innovative, interdisciplinary, and collaborative experiences for the FSU community.
According to an internal audit of 418 sustainability courses and 335 sustainability researchers, all 17 SDGs are represented in Florida State sustainability research and teaching. In addition, all 17 SDGs are represented in campus programming that supports the FSU community.
Other key findings include:
16 of the 17 Florida State colleges have a sustainability-related course or researcher that addresses at least one of the SDGs.
FSU sustainability courses most frequently addressed SDG 11: Sustainable Cities and Communities.
FSU sustainability researchers most frequently addressed SDG 13: Climate Action.
The first university review was developed as a Sustainable Campus initiative and is not intended to be a comprehensive report of all SDG activities. This university review is a first step toward deepening and expanding FSU's contributions to achieving the 2030 Agenda.
To read the full report, click here.