Living Lab Grants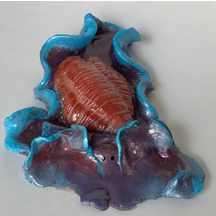 STUDENT ARTISTS CREATE LIVING CORAL REEF
Spring 2020, Award: $794.41
Students in Dr. Carolyn Henne's ART 4928C & 5928C Advanced Workshops learned about the importance of corals and gained hands-on experience in mold-making and casting. Living Lab funds were used to purchase necessary materials and supplies. The students' work will be installed on a living coral reef sculpture at the FSU Coastal and Marine Laboratory that will serve as an educational tool for lab visitors. Learn more.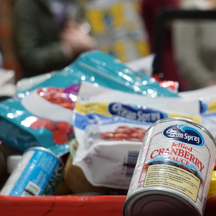 HANDS-ON EXPERIENCE WITH LOCAL FOOD SYSTEMS
Spring 2020, Award: $55.00
Students in Dr. Will Butler's URP 5407 Food Systems Planning course learned about local food systems on a site visit to the Second Harvest of the Big Bend warehouse. Living Lab funds were used for a van rental. Students gained deeper knowledge of food bank services, helping them to develop a survey instrument for measuring student food insecurity. Learn more. 
---
Green Fund Project Grants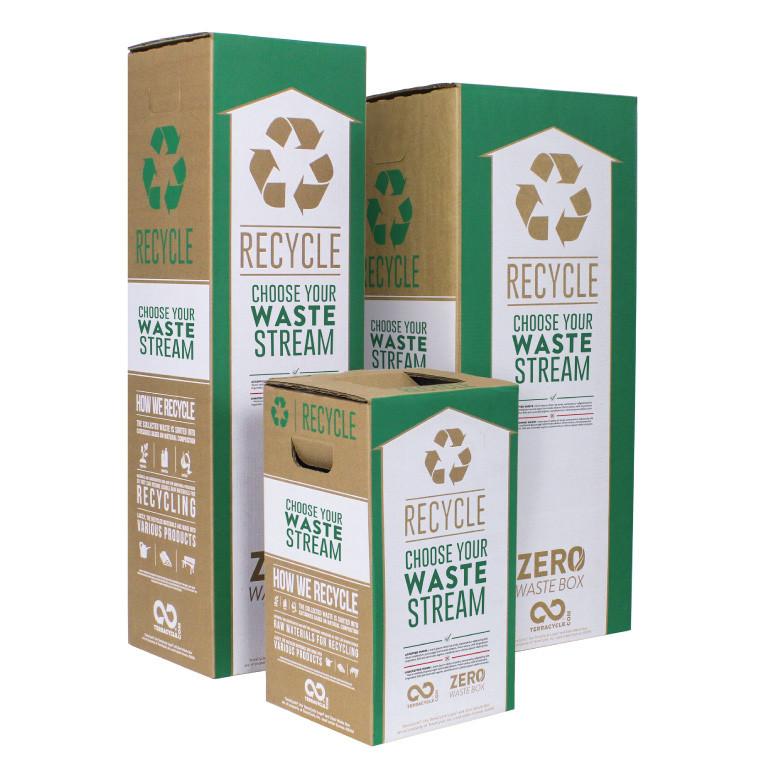 Sustainable disposal of single-use lab plastics
Fall 2021, Award: $4,903
The Chemistry and Biochemistry department used funding to implement the TerraCycle glove program for two academic years. The department aims to divert approximately 374,400 pairs of gloves (or 9,360 pounds of plastic waste) during the two-year period. Through the TerraCycle program, these used gloves are up-cycled into community items such as park benches. Learn more.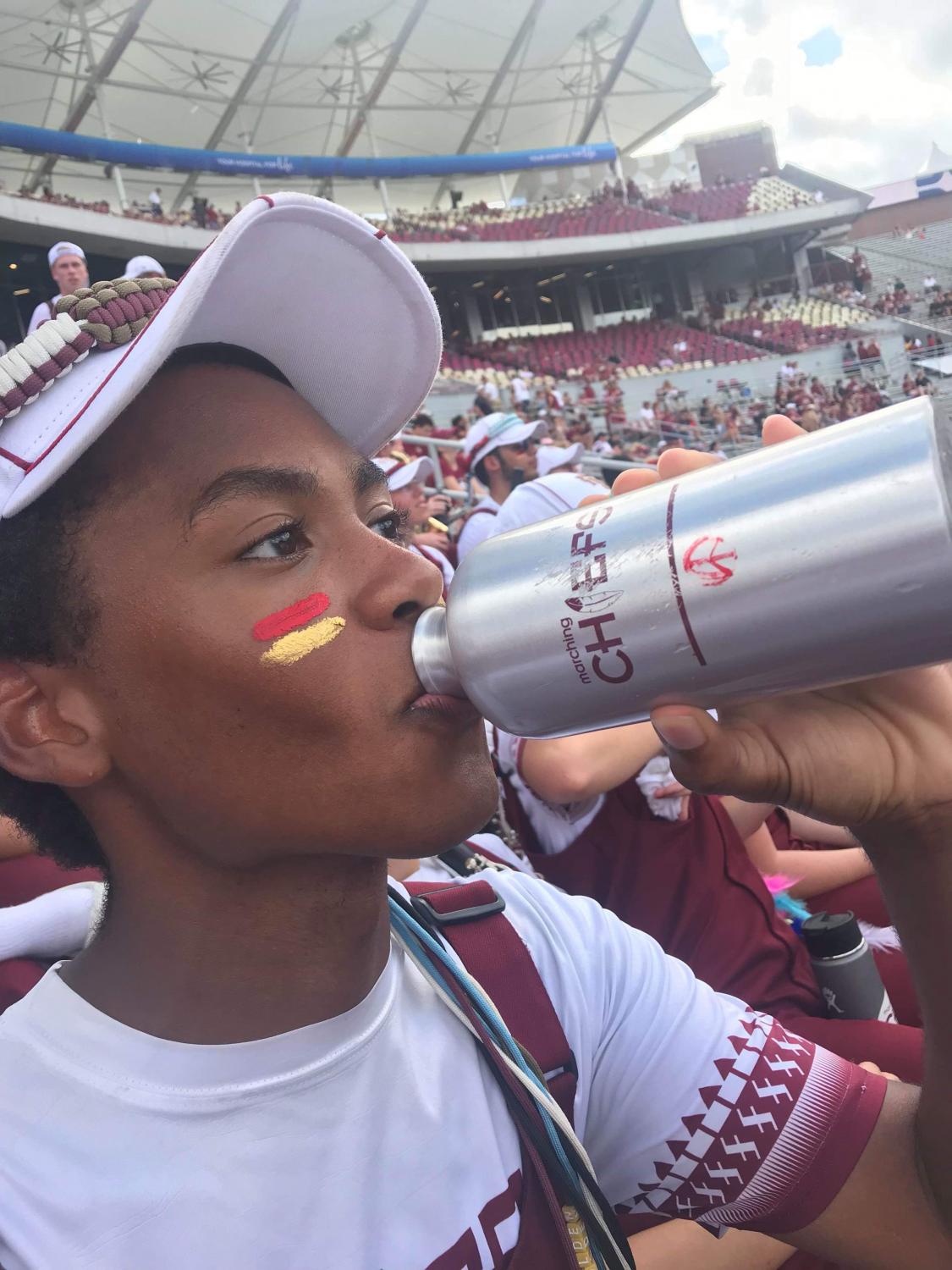 Reusable water bottles for FSU MARching Chiefs
Fall 2018 
The Marching Chiefs decided to reduce their consumption of single-use plastic by purchasing reusable bottles for all 420 Chiefs. These bottles are filled during pregame and halftime performances and they allow The Marching Chiefs to save over 5,000 plastic water bottles each football season.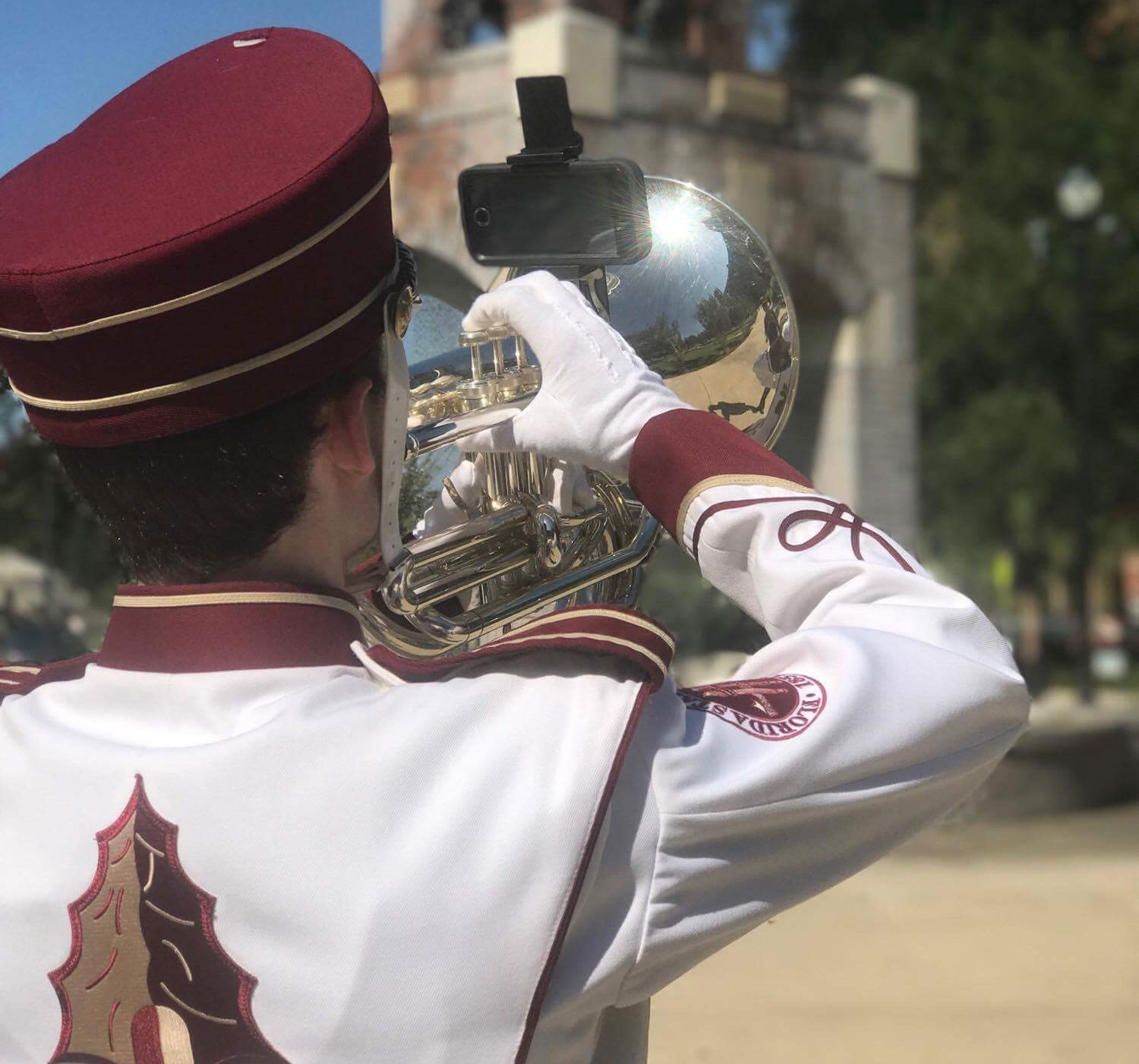 eFlips for FSU MARching Chiefs
Fall 2017 
In an effort to reduce the mass amount of paper used for music distribution, the FSU Marching Chiefs use their phones or tablets to access music. The eFlip is a device that attaches the phone to the instrument to enable viewing while playing. 
composting coffee grounds at the ASLC
Fall 2017 
In an effort to send less coffee grounds to the landfill, Grindhouse Cafe in the Askew Student Life Center is giving them to the Seminole Organic Garden for use in the garden beds through the FSU Sustainable Campus initiative, Grounds to Ground. Coffee is a great source of nitrogen, a much needed plant fertilizer. Coffee grounds act as an effective pest repellent and earth worms love them.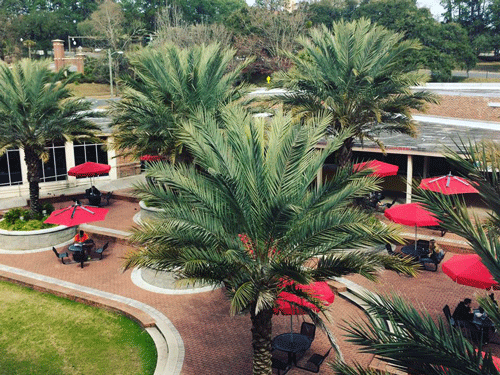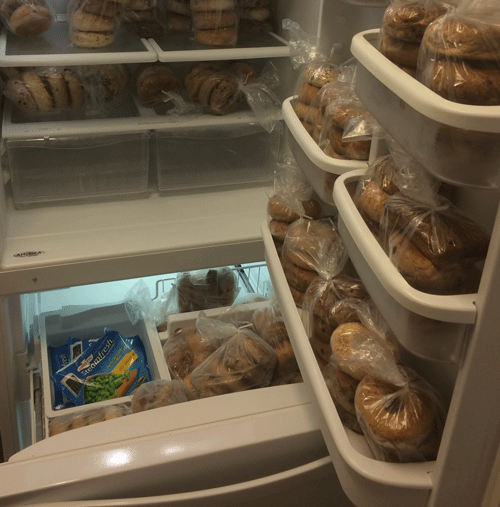 food for thought food pantry refrigerator 
Fall 2015
A refrigerator was purchased and installed for the Dean of Students Food for Thought Food Pantry to increase the amount of fresh produce and perishables available to students who are in need of food.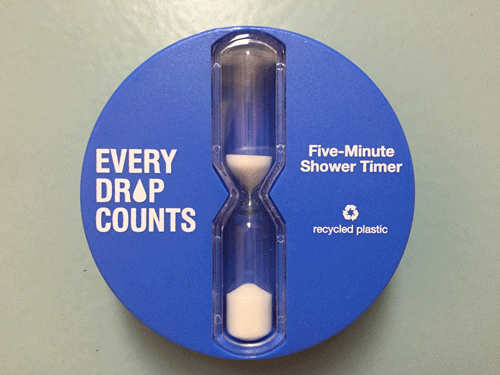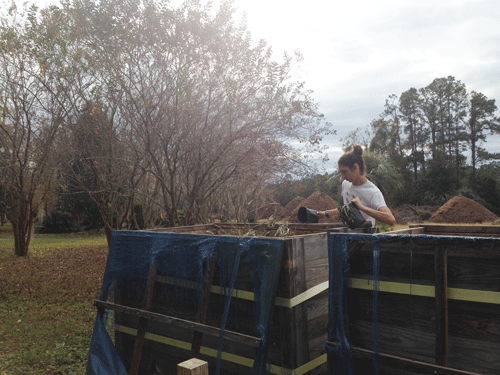 compost pilot program
Spring 2015
A composting pilot program is now underway on campus, as a result of a food waste audit in Suwannee Hall, which revealed the amount of landfill-bound waste. The program was started by Dr. Laura Keller's Living Green: Theory to Action class. This ongoing composting program is a collaborative effort between FSU Solid Waste & Recycling, FSU Grounds Maintenance, students and professors. It continues to be tested and expanded on. By turning food waste into nutrient-rich fertilizer, waste can be eliminated and used as free source of fertilizer around campus.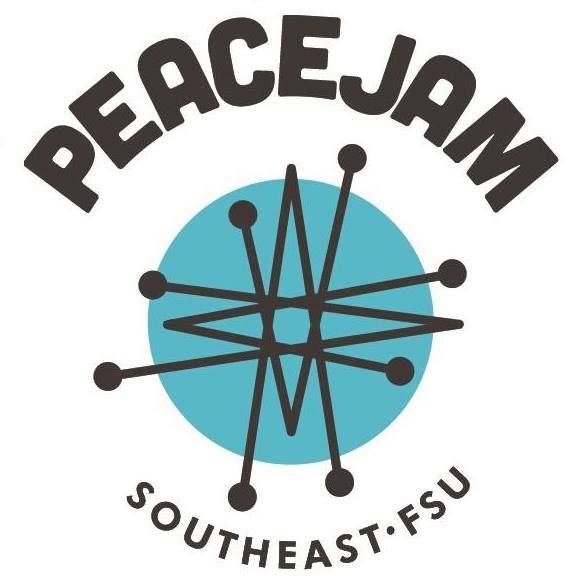 PeaceJam's waste reduction efforts
PeaceJam is committed to waste reduction strategies at their conferences and events. They provided reusable water bottles and mugs for all 1,200+ attendees of the 2015 and 2016 PeaceJam Southeast conference, as well as compostable service ware for meals.
---
---
Mini-Green Fund Grants
In 2013-2014, FSU's Student Government Association provided $10,000 to support a Mini-Green Fund. This Mini-Green Fund supported three student-led sustainability projects. Each project focused on educational and operational strategies to reduce the amount of waste generated on campus.
Students involved with PeaceJam "greened" the annual Southeast PeaceJam conference through waste reduction strategies. As representatives of FSU and PeaceJam, they honored PeaceJam's environmentally-focused Global Calls to Action by creating a project that would positively impact the world. Over 700 attendees reduced their eco-footprints by using reusable water bottles and compostable food service items (plates, cups, utensils) throughout the weekend.
Sustainable Engineered Solutions (SES), a student organization from the FAMU-FSU College of Engineering (COE), set up an educational series for engineering students to learn more about sustainability in the context of waste reduction in their department. They placed stickers on paper towel dispensers reminding users that "[paper towels] come from trees and to please only take only what you need." SES/COE branded reusable mugs were distributed to students to use at the COE coffee station. Students also received a discount when they used their reusable mug.
Strozier and Dirac Libraries were outfitted with hydration stations, giving library users an easy way to refill their reusable water bottles.