Students Utilize Innovative Techniques to Create Sustainable Artwork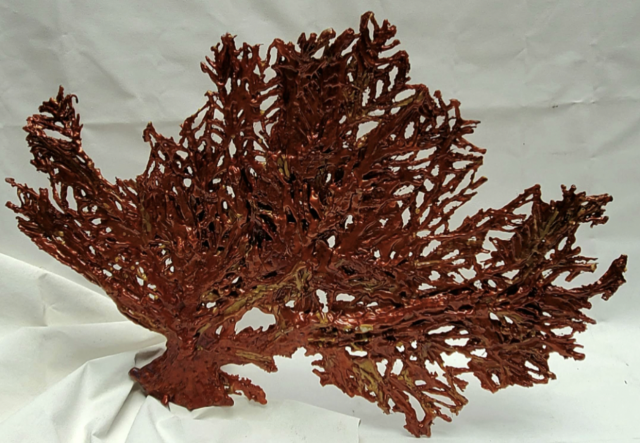 The Advanced Workshop course challenged students to practice iterative making through sustainable techniques.
Students in the Spring 2020 ART 4928C & 5928C Advanced Workshop class utilized mold-making, casting, and faux techniques to create sustainable art pieces that will be displayed on the grounds of the FSU Coastal and Marine Laboratory. The Sustainable Campus Green Fund was utilized to purchase project materials and necessary supplies. 
Led by Dr. Carolyn Henne, Professor in the Department of Art, students also collaborated with Coral Ecologist Dr. Sandra Brooke to realize the first step of a two-part plan to produce a living coral reef. The project was designed as an educational tool to physically show and demonstrate the nature of a living coral reef to lab visitors.
In the first phase of the project, students produced artistic renderings of the complex and colorful marine life that lives amongst the coral reefs. Dr. Brooke met with the class twice, once in-person and once via Zoom, to provide guidance and feedback to the students. After much research and technical acquisition, the students were able to create beautiful sculptures replicating sea creatures.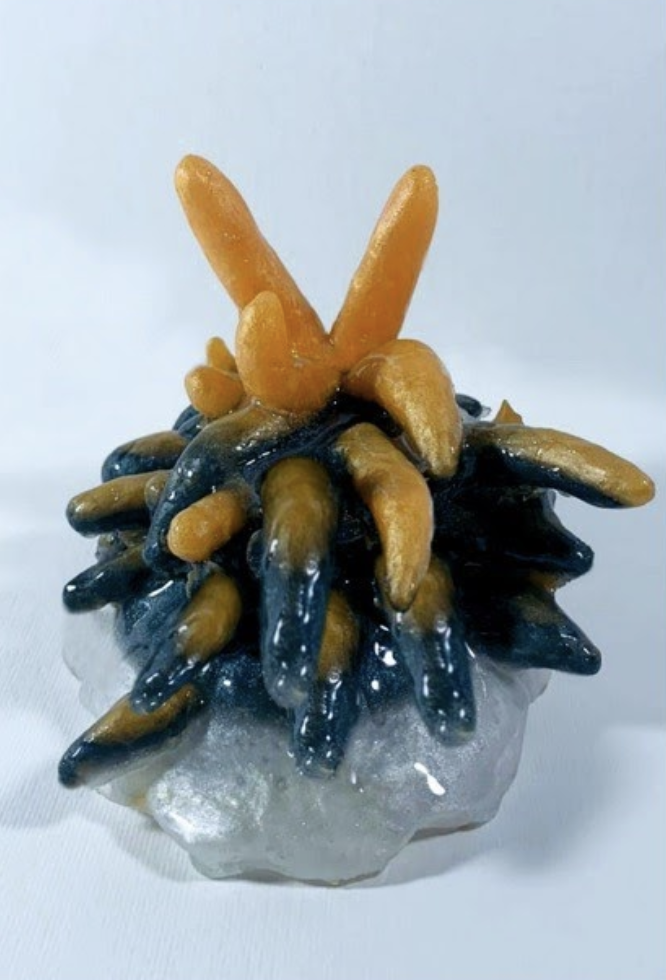 In spite of the many setbacks due to the COVID-19 situation, the students stayed on track. Materials were distributed from Dr. Henne's home studio, students set up working spaces for themselves, and technical demos and critiques took place over Zoom. Students were inventive in working with the materials and colorants, and they were able to accomplish all goals for the first phase of the project. 
"It was a great opportunity for the students to research, create and contribute to the public good," said Dr. Henne. 
The second phase of the project will take place in Summer 2020 (depending on COVID-19 impacts). The living coral reef will be fully assembled with approximately 40 coral heads and white cement, and the students' sea creatures will be installed on the reef. Each creature will have a QR code linking to information about the creature and the artist.
By the end of the semester, students learned about the importance of corals, how their survival is being imperiled, and the challenges of protecting marine ecosystems. Students also gained hands-on experience in mold-making, casting with colorants and layers, and assembling many parts to create a whole sculpture. 
"I have really enjoyed the course, despite the COVID situation," said one participating student. "I think this has helped me a lot in figuring out how to go about future ideas."
---
To learn more about the Green Fund, visit sustainablecampus.fsu.edu/green-fund. 
To learn more about the Campus as a Living Labs program, visit sustainablecampus.fsu.edu/academics-research/campus-living-laboratory.