Student Social Media Campaigns Promote Sustainable Community Events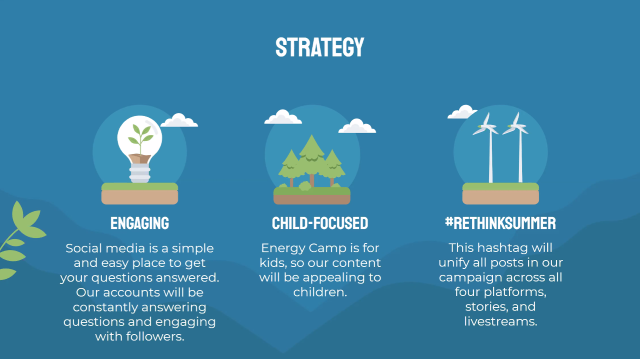 Undergraduate students in the Spring 2021 COM 4562 Social Media Campaigns course had the opportunity to work with a real-life client promoting sustainability events in the Tallahassee community.
Led by Dr. Arienne Ferchaud, Assistant Professor in the College of Communication & Information, the students collaborated with ReThink Energy Florida to create social media marketing campaigns for the 2021 Energy Camp and Energy Ball.
ReThink Energy Florida aims to educate, engage, and empower Floridians to take action and achieve energy independence in a healthier, more sustainable environment. The organization's Energy Camp is a summer activity designed to teach children about renewable energy, and the Energy Ball is the organization's annual fundraiser that supports STEM-based projects and instruction.
Over the course of the semester, students worked in small teams to create social media content, including engaging TikTok videos, and a roll out plan. Groups utilized social media platforms including Facebook, Twitter, and Instagram to engage diverse audiences.
At the end of the semester, students presented their final campaigns to their client, who provided constructive feedback.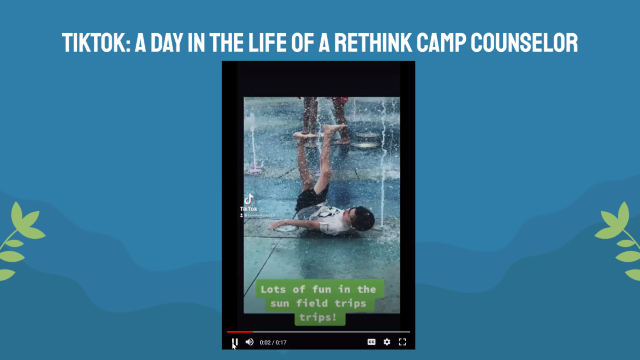 Students' ideas for TikTok engagement
"This experience was really a lot of fun!" said Kim Ross, Executive Director of ReThink Energy Florida. "I'm excited about the content that the students have created, and it was interesting to observe the class observing us."
Dr. Ferchaud noted that this was the first time the class had worked with a community partner, and she felt that while there were challenges throughout the semester, the students had done a great job.
"I truly believe working with a client was a boon to the students," said Dr. Ferchaud. "They seemed to really enjoy it, and I'd like to work with clients again in the future!"
Many of the students shared that working with a real-life client was valuable to their understanding of the coursework.
"We had real people, real pages, and a real audience that we had to study, observe, and consider when it came to our planning," said one student. "It was nice to have this concrete data because otherwise we'd have had to make everything up and we wouldn't know how reliable any of our strategies would have been."
Another student noted that the potential to get their work published was exciting, and it could potentially add to their professional portfolio.
"It feels like we're contributing something more meaningful rather than just doing busy work to learn," said one student. "I feel like we're learning by doing, which is the most effective way to learn, in my opinion!"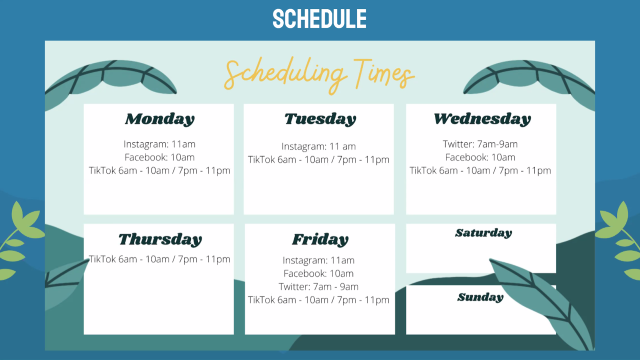 Students' suggestions for social media scheduling 
---
To learn more about ReThink Energy Florida, visit rethinkenergyflorida.org.
To learn more about the Campus as a Living Labs program, visit sustainablecampus.fsu.edu/academics-research/campus-living-laboratory.