Students Implement a Campus Food Insecurity Study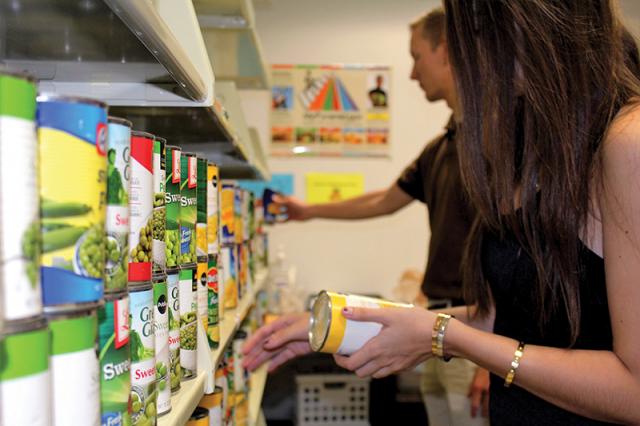 Graduate students in the Spring 2021 EDH 5078 Outcomes Assessment in Higher Education I course collaborated with Second Harvest of the Big Bend to measure food insecurity on the FSU campus.
Led by Dr. Lara Perez-Felkner, Associate Professor in the College of Education, students built upon the work of a previous Campus as a Living Lab project by creating a survey instrument, collecting data, and analyzing their results. The goal of the project was to make student hunger visible by obtaining and leveraging data on campus food insecurity.
Food insecurity is an inability to provide adequate nutrition to lead a healthy life. It can also mean not knowing where a next meal will come from. Among college students, food insecurity can lead to poor physical and mental health, which has negative impacts on educational outcomes.  
To study this topic, students utilized FSU's Question of the Week and previous research involving the FSU Food Pantry in addition to the results from their survey, allowing them to triangulate their data. The students were uniquely challenged working in a remote environment and collecting data through online sources. However, they overcame these barriers and ended the semester with a final report and a presentation to Second Harvest of the Big Bend stakeholders.
Dr. Perez-Felkner was happy with the amount of data that was collected over the course of the semester, and she noted that having the students engage in a real-world scenario helped the work to come alive.
"Even though we were on Zoom and not able to physically connect with each other," said Dr. Perez-Felkner, "we still found ways to communicate. This project helped the data feel more real."
Dr. Perez-Felkner is optimistic that the students' work will spark new conversations on campus, and she is open to the possibility of further analyzing the data in future semesters.
"It's evident how hard the students have worked on this, and we're just so appreciative," said Shari Hubbard, Director of Communications for Second Harvest of the Big Bend. "I'm looking forward to taking a deep dive and looking in-depth at the information."
Students in the course enjoyed partnering with a community organization and putting their skills into practice in a virtual environment.
"For me, the project led to a lot more respect for the class and the work we're doing," said a participating student. "I have appreciated being part of something that will lead to change and for that to be part of a class."
Other students appreciated working on data that was tangible with real students and populations.
"I liked having a direct application for some of the skills we were learning," said another student, "especially around presenting and interpreting quantitative data. I've also enjoyed learning about food insecurity while learning about data and outcomes."
---
To learn more about Second Harvest of the Big Bend, visit fightinghunger.org. 
To learn more about the Campus as a Living Labs program, visit sustainablecampus.fsu.edu/academics-research/campus-living-laboratory.