Fall 2020 Sustainability Fellows: Alex Suarez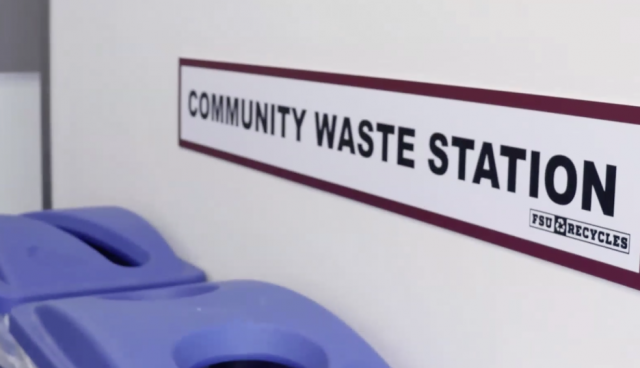 Project: Produce Digital Media and Short Films to Promote Sustainable Behaviors
Partner: Sustainable Campus
Program: Second Year Undergraduate in Digital Media and Production   
---
Alex is a sophomore from Miami, Florida, pursuing digital media and production at FSU. During his second semester as a Sustainability Fellow, Alex continued his work with the Sustainable Campus team.
Alex was tasked with creating short videos on sustainability topics for the general public. Videos are an effective way to stop thumbs from continuously scrolling on social media, and professional productions lend credibility to their product. In Fall 2020, Alex focused on creating videos to promote the new Community Waste Station program and to educate students on locking their bikes properly.
Collaborating with the Sustainable Campus Communications team, Alex demonstrated adaptability in the midst of changing schedules, continuous updates to the waste station program, and the COVID-19 pandemic.
"Alex and I were both kind of learning about the waste station program while making his video," said Michelle Presley, Sustainable Campus Communications Coordinator. "It's a huge testament to his flexibility to be on the roller coaster ride of implementation of the waste stations while also creating a product that teaches the campus community about them."
For Alex, this experience was his first time working in a collaborative, professional environment.
"It was my first project working with people I didn't really know because all the things I've worked on before have been with friends or people I've known for awhile," said Alex. "I want to be self-employed and do freelance video work. This experience taught me about submitting something you've worked on, having to get feedback, editing it some more, and turning it into what your client is looking for. It's an interesting process, and it's pretty fun!"
The Sustainable Campus team hopes to share the waste station video widely across campus on public television screens, social media, and the Sustainable Campus website. 
---
To view Alex's video and learn more about the Community Waste Station project, visit the Facilities website at facilities.fsu.edu. 
To learn more about the Sustainability Fellows program, visit sustainablecampus.fsu.edu/sustainability-fellows.