Spring 2020 Sustainability Fellows: Alexis Chavez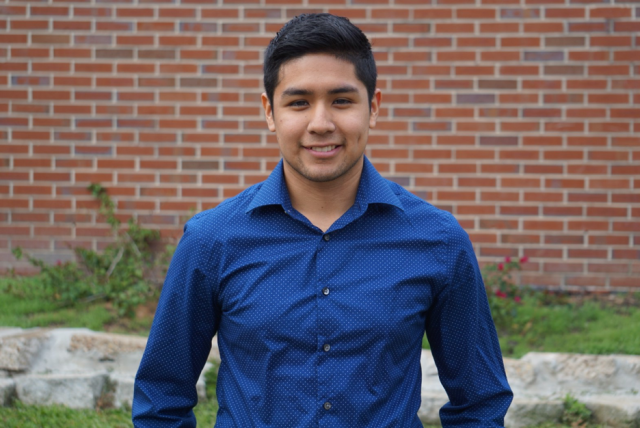 Project: Where is the trash in Lake Elberta coming from?
Partner: Apalachee Audubon Society
Program: Fourth Year Undergraduate in Environmental Science and Policy
---
Alexis's interest in sustainability increased due to the classes he took at FSU and his internship program at the Florida Fish and Wildlife Conservation Commission. As a Spring 2020 Sustainability Fellow, Alexis joined the program because he wanted to contribute to sustainability research in Tallahassee and become more prepared for his career after graduation.
Throughout the semester, Alexis collaborated with the Apalachee Audubon Society and worked with Fellow Shiqian (Kate) Wang to identify the origins of trash in Lake Elberta.
Lake Elberta Park is a Tallahassee bird watching oasis and ranks #4 in bird species observed at a given place in Leon County. The goal of the project was to map trash flows and provide data for city staff as well as local volunteer organizations tasked with restoring the park for wildlife habitat.
During his time as a Fellow, Alexis communicated with community specialists and Apalachee Audubon board members, utilized Geographic Information Systems (GIS) to identify drainage points impacting Lake Elberta, and created procedures for mapping stormwater runoff. Unfortunately, project implementation was halted by the COVID-19 crisis. However, Alexis will continue work on the project throughout the summer.
Alexis's Apalachee Audubon partners describe him as a student "on his way to big things someday." Throughout his time as a Sustainability Fellow, Alexis demonstrated initiative, a strong work ethic, and positive attitude.
For Alexis, the best part of being a Sustainability Fellow was working with people who are also passionate about the field of Environmental science. He learned how to effectively collaborate with others in developing a plan that aims to find solutions for a problem affecting a large community. Alexis also received a scholarship from his local Audubon Society chapter acknowledging him for his work in the field.
"The program has already helped me in my future since I was accepted into the National Research Traineeship program at the University of Nebraska-Lincoln, where I will be pursuing my master's degree," said Alexis. "The work I did throughout this semester was valuable in preparing me to develop my research at the graduate school level. Without the experience, I would feel less prepared, but now I am eager to continue my research interests."
---
For more information about the project and ongoing efforts to preserve Lake Elberta, visit the Apalachee Audubon Society website.
To learn more about the Sustainability Fellows program, visit sustainablecampus.fsu.edu/sustainability-fellows.