Spring 2020 Sustainability Fellows: David Krijgsman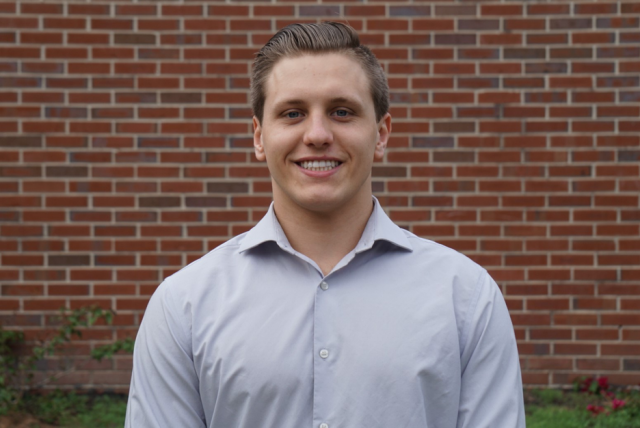 Project: How can Leon County better educate community members about sustainability?
Partner: Leon County Office of Sustainability
Program: Fourth Year Undergraduate in Environment & Society and Political Science
---
David grew up throughout Europe and South Florida, where he developed a passion for the outdoors early on in life. After graduation, he plans to pursue a career in environmental law and public policy.
As a Spring 2020 Sustainability Fellow, David worked with the Leon County Office of Sustainability to develop a new Sustainability Ambassadors program.
The Leon County Office of Sustainability works to enhance environmental, economic, and social resilience by promoting adoption of sustainability practices within the community, and the purpose of the Sustainability Ambassadors Program is to educate a diverse range of stakeholders about sustainability.
In collaboration with Fellow Dani Proffitt, David worked to complete market research, identify key demographic groups, and create curriculum for sustainability education in the Leon County area. David analyzed similar programs from other governments and cherry-picked components of each that could be implemented in the new Sustainability Ambassadors initiative. He also utilized government resources to understand the needs of Leon County and its residents, which allowed the team to tailor its programming for specific target markets.
David's project partners describe him as good at bringing a different perspective to the team's discussions and noted his curiosity and willingness to learn as one of his greatest strengths. Partners also said that David's open mindset and friendly attitude helped the group find new solutions to challenges with program development.
During his semester as a Sustainability Fellow, David learned that there's no one-size-fits all approach to government programs. David now has a better idea of what it looks like to "bring professionalism to sustainability" and is happy to have made professional connections with the people he met throughout the program.
"I was surprised that so much of sustainability at the county-level has to do with buildings and operations," David said. "I originally thought sustainability had to do with things like single use plastics and water reduction, but I came to learn that a lot of sustainability initiatives involve sealing buildings, keeping air conditioners up to date, and teaching employees more fuel-efficient ways of driving."
---
For more information about the project and ongoing Leon County sustainability initiatives, visit the Leon County Office of Sustainability website at http://cms.leoncountyfl.gov/growinggreen/. 
To learn more about the Sustainability Fellows program, visit sustainablecampus.fsu.edu/sustainability-fellows.