Spring 2020 Sustainability Fellows: Shiqian (Kate) Wang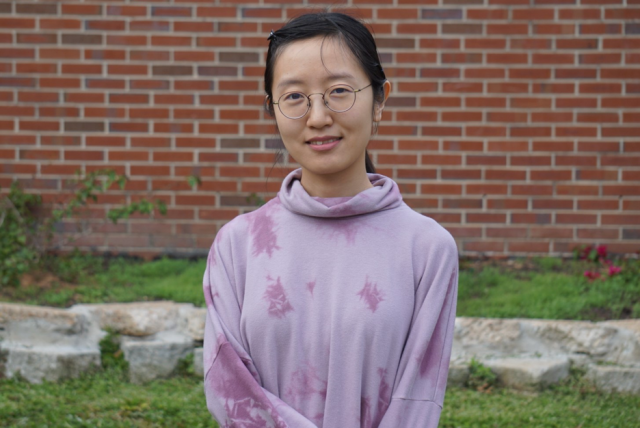 Project: Where is the trash in Lake Elberta coming from?
Partner: Apalachee Audubon Society
Program: Ph.D. in Geography
---
Kate is a Ph.D. student in the department of geography with research interests in Geographic Information Systems (GIS), Remote Sensing (RS), and human-environment interactions.
As a Spring 2020 Sustainability Fellow, Kate partnered with the Apalachee Audubon Society and worked with Fellow Alexis Chavez to identify the origins of trash in Lake Elberta.
Lake Elberta Park is a Tallahassee bird watching oasis and ranks #4 in bird species observed at a given place in Leon County. The goal of the project was to map trash flows and provide data for city staff as well as local volunteer organizations tasked with restoring the park for wildlife habitat.
Throughout the semester, Kate utilized Geographic Information Systems (GIS) to identify drainage points impacting Lake Elberta, created procedures for mapping stormwater runoff, and visited over 100 sites around the community to observe current waste levels.
While the COVID-19 situation limited the team's ability to gather data, Kate demonstrated resilience while balancing a busy schedule of teaching and research. Kate's Apalachee Audubon partners were impressed by her attention to detail, deep knowledge of the subject, and teamwork.
As a Fellow, Kate enjoyed getting to see the lake with the Apalachee Audubon Society and using binoculars to view the birds.
"The problem is complicated because the water network is very complex," Kate said. "There are thousands of inlets in the city that could be connected to the lake. However Peter and the board members are excited about what we've learned. I'm also surprised by how city officials have been willing to help us when they hear the word 'sustainability.'"
---
For more information about the project and ongoing efforts to preserve Lake Elberta, visit the Apalachee Audubon Society website.
To learn more about the Sustainability Fellows program, visit sustainablecampus.fsu.edu/sustainability-fellows.