Students Partner with Sustainable Tallahassee to Address Sustainability Concerns in the Community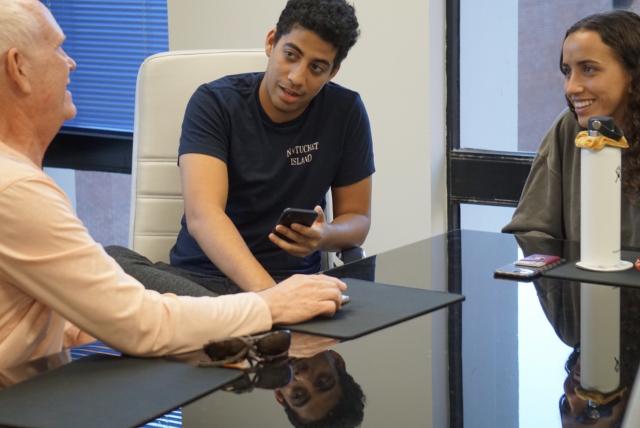 The Sustainable Society Living Lab course challenged students to use the scientific research method to answers questions about sustainability.
Undergraduate students in the Fall 2019 IDS 2227 Sustainable Society class utilized surveying tools to investigate community attitudes towards sustainability and help a local organization improve its community outreach and programming. 
Led by Dr. Tingting Zhao, Associate Professor in the Department of Geography, students collaborated with members of Sustainable Tallahassee, a non-profit dedicated to promoting environmental, economic, and social sustainability in the regional area through education and collaboration. 
While Sustainable Tallahassee has many dedicated volunteers, they are mostly working professionals without the necessary time to conduct research and outreach. The organization challenged students to use their skills and knowledge to answer questions related to Sustainable Tallahassee's mission and focus areas, including electric vehicles, renewable energy, waste management, and local food. 
Research questions included: 
What influences a person to change their behavior in ways that reduce their impact on carbon emissions? 
What is the most effective way to reach out to disadvantaged Tallahassee communities about sustainability? 
Among Tallahassee small businesses, what are the greatest opportunities and concerns for sustainability? 
How do different groups feel about the significance of climate change affecting their quality of life and the environment in the future? 
Among Tallahassee residents, what is the perception of electric vehicles? 
What mode of sustainable transportation do students prefer to use and why? 
The partnership provided experiential opportunities for student research and involvement in local sustainability initiatives. Sustainable Tallahassee members connected directly with students at a meet-and-greet where they were able to share resources, local knowledge, and advice. 
The 29 undergraduate students worked in small groups to conduct primary research, analyze their data, and present their findings. They utilized online survey tools, in-person questionnaires, and other research methods that took them into the community. 
"What I appreciated about the Living Lab program was how it was tailored to the area we're in," said one student. "It made the project less abstract and made us feel more responsibility for our work." 
Dr. Zhao expressed that she preferred having her students work on research topics that came directly from a local organization, believing that they were more useful for learning than hypothetical questions.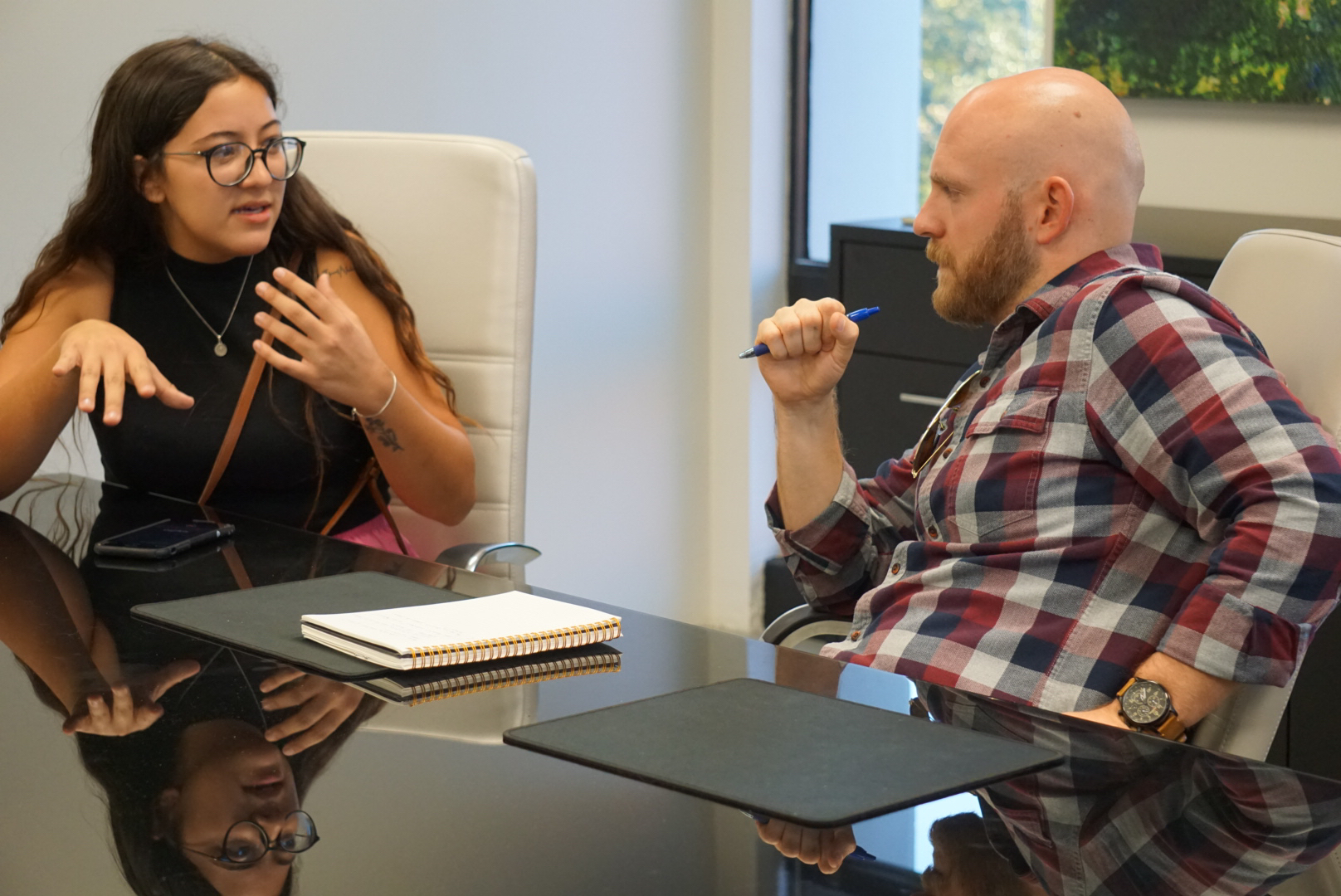 Student explains her group's project to a Sustainable Tallahassee member.  
Moving forward, the students' research will be shared with the Sustainable Tallahassee Board and committee members. 
"We are preparing for a large-scale strategic planning event in January, and the students' work will be extremely helpful in crafting our 2020 projects," said Mike Mitchell, Vice President of the Sustainable Tallahassee Board of Directors. There will also be an opportunity for students to continue their work by participating in Sustainable Tallahassee pilot projects in their areas of research.
---
To learn more about Sustainable Tallahassee, visit sustainabletallahassee.org.
To learn more about the Campus as a Living Labs program, visit sustainablecampus.fsu.edu/academics-research/campus-living-laboratory.