Students Update FSU Spaces Through the Lens of Sustainability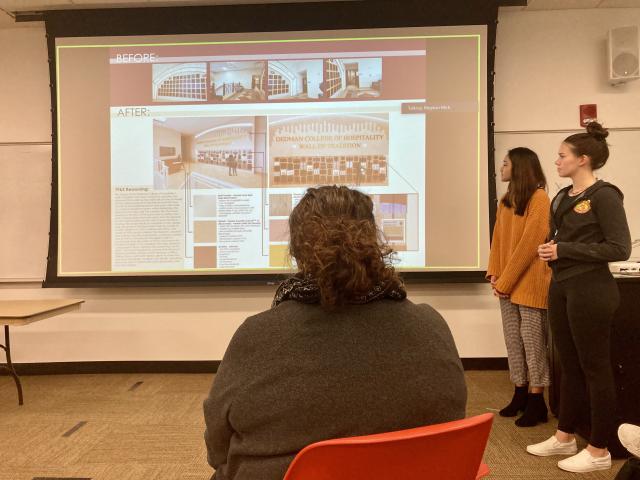 In collaboration with FSU Facilities Design & Construction, undergraduate students in the Fall 2021 IND 3627 Sustainable Design course reimagined Florida State spaces through the lens of sustainability.
Professor Meghan Mick, Assistant Professor in the Department of Interior Architecture and Design, challenged students to apply principles and products of sustainable design to update an existing location on campus. The students considered environmental, social, and economic dimensions of sustainability as they worked in teams to achieve a more sustainable space.
"As a designer, the struggle is between longevity, sustainability, and cost," said Samantha Untea, Facilities Designer I. "That's the trifecta."
Over the course of the semester, students created design proposals for the Dedman College of Hospitality landing space in University Center B, the UCB 2104 classroom, and WFSU, the Florida State University radio station. The proposals adhered to FSU design guidelines and purchasing requirements, and students considered dimensions such as the durability of the flooring material, the commercial grade of furniture, and the quality of paint.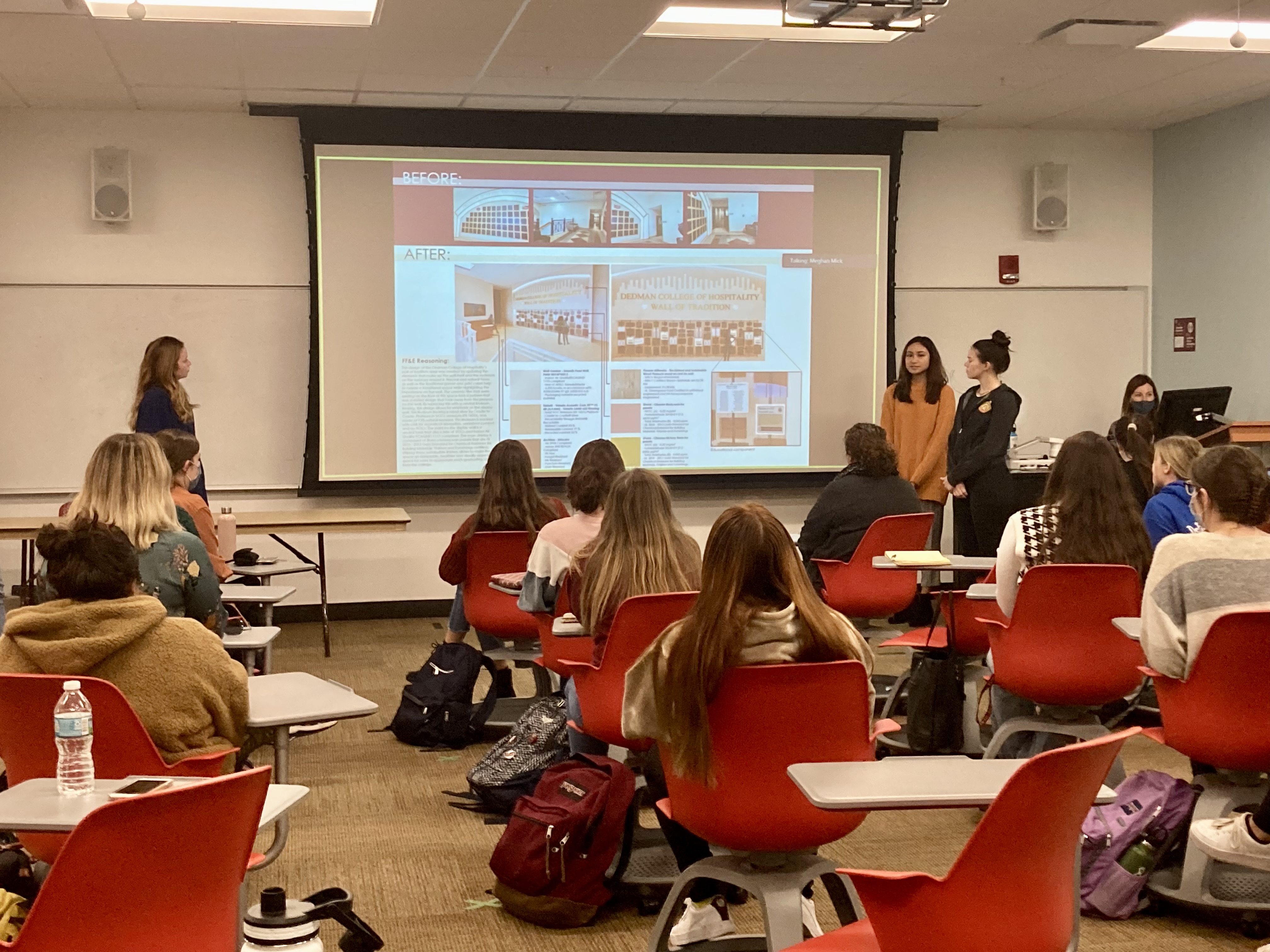 Creative design proposals included interactive features, such as spinning tiles, QR codes, and LED screens, to inform users about the sustainable methods or products in the space. Students were also encouraged to consider social aspects of sustainability, such as health and wellbeing. To that end, students incorporated ergonomic features, such as high-backed chairs, and accessibility features like wheelchair access.
"I think working with a campus partner helped us figure out what products are actually out there and able to be used," said a participating student.
Another student noted that the project helped her understand the barriers to sustainable design and noted that the limitations helped her to have more creative design ideas.
The students' final deliverables included a proposal with images and key components of the space and a fifteen-to-twenty-minute presentation on the sustainable methods and products used in the design and why they were selected.
---
To learn more about the Campus as a Living Labs program, visit sustainablecampus.fsu.edu/academics-research/campus-living-laboratory.