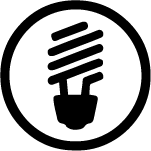 As tenets of Florida State University's campus operations, conservation and efficiency are built into the Utilities and Engineering Services' planning and project implementation. Utilities monitors environmental conditions and provides support for FSU's energy conservation upgrades. One of their primary goals is to create a campus with minimal energy waste that functions efficiently and sustainably. As a part of the Facilities department, both units work to save money, remain cost efficient and effective, and promote energy conservations efforts.
We view climate change as not only a challenge, but also an opportunity to develop and employ solutions that improve our campus community. In order to reduce our carbon footprint, we strive to make changes in energy conservation and efficiency.
Goals:
Continued focus on conservation and efficiency strategies, while not relying on unproven or costly technologies to mitigate our usage.
Continue to drive down thousands of BTU per square foot (kBtu/sq.ft.).
Increase building and lighting systems efficiency by simplifying control systems and scheduling.
Expand metrics to include energy usage per person/FTE.
Assess projects for return on investment (ROI) to maximize university budgets.
Test products and services in a real-world setting to better understand associated impacts and savings before deploying campus wide.
Balance between occupant comfort and maximizing operational efficiency.
…all of which contribute to the reduction and/or slowed down rate of greenhouse gas (GHG) emissions into the atmosphere.
Energy at FSU
Energy Projects
---
Where do we get our energy
---
Solar at the Leach gym
New Updates & Improvements Coming Soon
---
Emissions Inventory
title-inside title-centered
2