Summer 2021 Sustainability Fellow: Heather Zdyb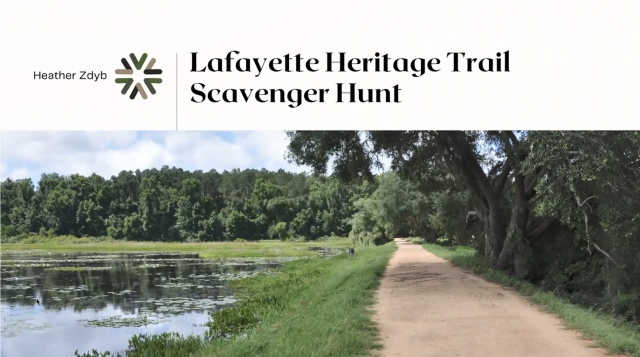 Partner: ExpeditionTLH 
Project: ExpeditionTLH Content Creator
Student: Heather Zdyb, Third Year Undergraduate in Environment and Society and Geography
---
In Summer 2021, Heather worked with ExpeditionTLH to create an interactive scavenger hunt in the Lafayette Heritage Trail Park. Heather joined the Sustainability Fellows program because she was interested in sharing her passions for sustainability and outdoor recreation with the community. 
Heather worked with Caleb Crow, Emily Powell, and other members of the ExpeditionTLH team. ExpeditionTLH is a nonprofit that provides an online space and resources for people of all ages to learn about nature and their environment in and around Tallahassee. 
Over the course of the semester, Heather developed an outdoor scavenger hunt activity for students in 6th to 8th grade. The scavenger hunt features 7 waypoints over 2.2 miles of trail in Lafayette Heritage Trail Park. 
To complete the scavenger hunt, Heather compiled research on similar scavenger hunts and walked the trail to catalog waypoints by features, species identification, and educational standards. She created a document that incorporated the waypoints, maps, and other photos, and finally she conceptualized other opportunities to expand the scavenger hunt.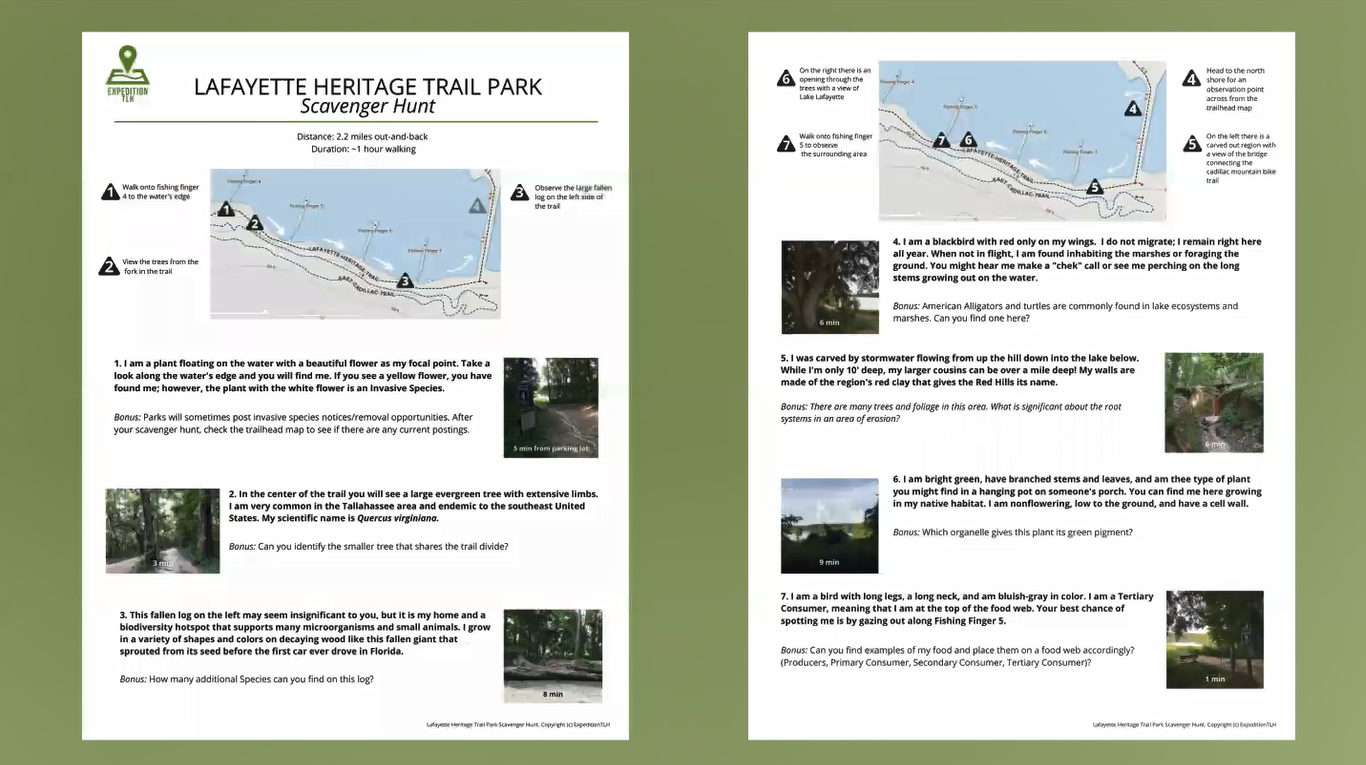 ​
Describing her main challenge, Heather said, "We had a lack of resources to begin with because we were starting from scratch. And just focusing on one specific activity was difficult because there were so many things we wanted to do. But I think it was a great starting point to create a scavenger hunt." 
Heather's scavenger hunt features riddles and fun facts as well as educational standards that help link the activity to learning outcomes. For example, in Waypoint 4, Heather connects the migration of the Red-Winged Blackbird with Educational Standard SC.5.L.15.1, which asks students to describe how differences between individuals allow some plants and animals to survive and reproduce while others die or move to new locations. 
"This was a very good first step in helping us get started with content development, data gathering, and exploration of ideas," said Emily. "We have something that we can easily build off of, and there are lots of opportunities to develop new partnerships, do outreach, and expand opportunities across diverse neighborhoods and communities across Tallahassee." 
In the future, ExpeditionTLH hopes to use Heather's scavenger hunt and other similar products to help people become more aware of the outdoor activities that are available in Tallahassee and connect to outdoor resources.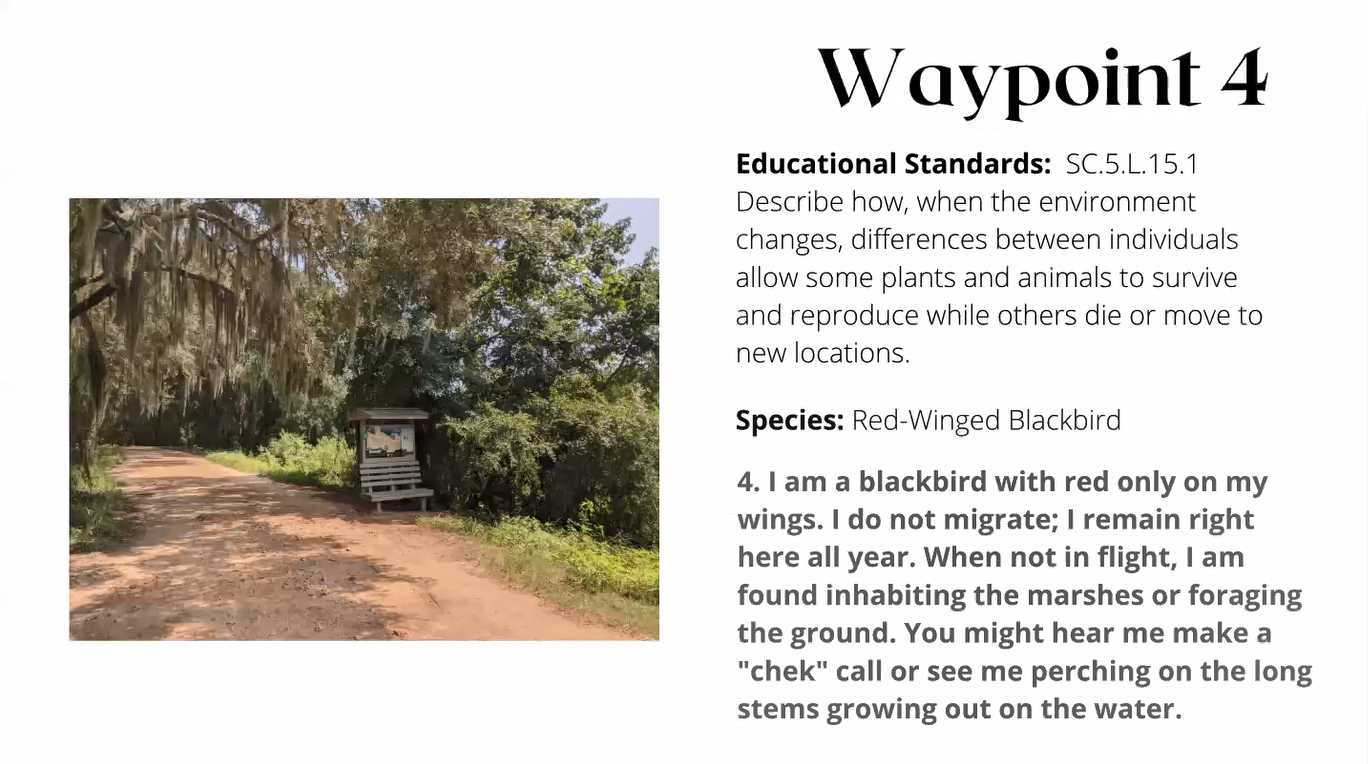 ​
---
To learn more about ExpeditionTLH, visit expeditiontlh.org.
To learn more about the Sustainability Fellows program, visit sustainablecampus.fsu.edu/sustainability-fellows.