Summer 2022 Sustainability Fellow: Trinity White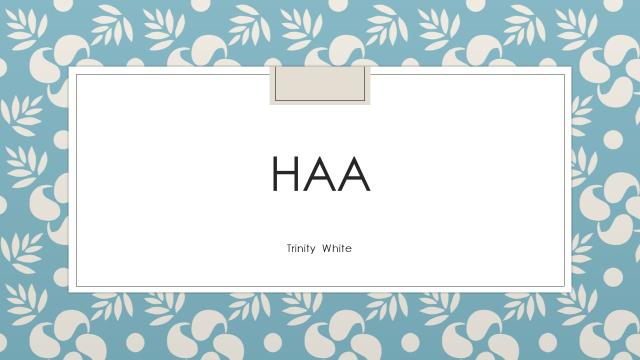 Partner: Healing Arts Alliance
Project: Healing Arts Storytelling and Journalism
Student: Trinity White, Third Year Undergraduate in Spanish
---
In Summer 2022, Trinity worked with the Healing Arts Alliance (HAA) to create a 750+ word article on the impact of HAA to the local and global community. Trinity joined the Sustainability Fellows program because she was interested in working with local nonprofits and learning more about the ways they aimed to improve the quality of life for disenfranchised individuals.
Trinity collaborated with Caroline Collins, HAA board member, and other members of the HAA throughout the semester. The HAA promotes awareness of holistic healing options for the well-being of individuals and community. While many people view well-being as just physical health, there are many dimensions of wellness that promote sustainable living and environmentally friendly lifestyle practices.
As a Sustainability Fellow, Trinity interviewed several HAA members to create an informational article about the history of the organization and the significance of the HAA within the field of medicine. In addition, Trinity also assisted with updates to the HAA directory. Her completed article contained over 750 words, and the HAA aims to publish it on their blog.
Although Trinity experienced a number of challenges during the course of the semester, she remained focused on completing the project for her partner.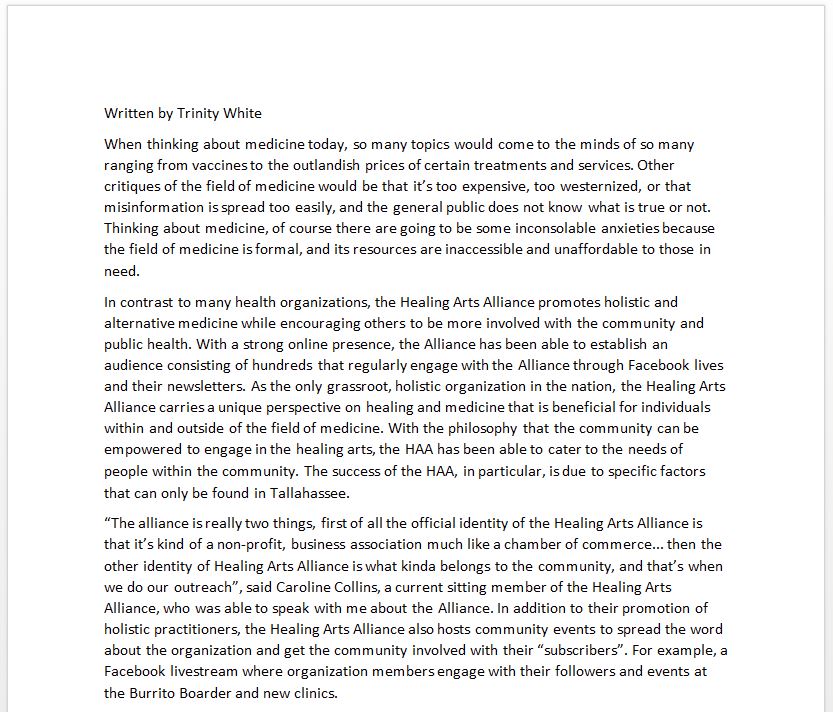 "The project came with a lot of setbacks, from time management to last semester burnout," said Trinity. "I'm very happy with the way that everything turned out, and I'm proud of what I accomplished."
Trinity also felt that working with a small, grassroots organization was a positive experience.
"It's nice to see that you don't have to be a big, fancy corporation to make an impact on the community," said Trinity, "because that was something that was anxiety-inducing for me."  
Caroline appreciated that Trinity gave journalism a shot and took on a complex topic.
"I've had many years to study the health field, and Trinity was just starting out," said Caroline, "so I can see how intimidating it could be to be exposed to topics like accessibility to healthcare and how alternative health care isn't necessarily just for the wealthy."
Caroline encouraged Trinity to continue pursuing her interest in storytelling and shared that Trinity's interviews have led to HAA members writing additional articles about the organization themselves.
---
To learn more about the Sustainability Fellows program, visit sustainablecampus.fsu.edu/sustainability-fellows.