2012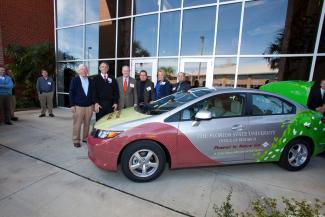 Research in motion: Alternative fuel vehicle joins the Florida State University fleet
January 30, 2012
At first blush, it looks like an ordinary, no-frills Honda Civic sedan with some colorful graphics on it.
What's cool is that the car is powered by compressed natural gas (CNG), a safe, clean, alternative fuel option. And its addition to the university vehicle fleet is the brainchild of Kirby Kemper, the Robert O. Lawton Professor of Physics and vice president for Research at Florida State.
2011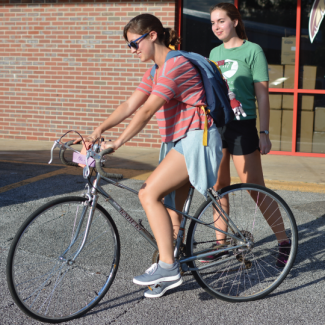 Changing Gears: Bike Rental Program Puts New Spin on Recycling
August 24, 2011
Florida State News / Two years ago, Florida State University senior Sandy Simmons went to a college housing conference and got a big idea: recycled bike rentals for students — on the cheap.
2010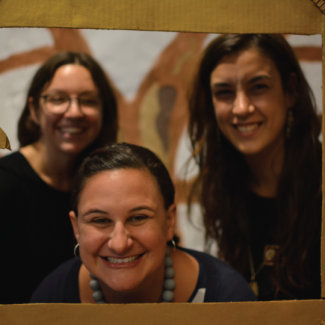 Florida State Names First Director of Campus Sustainability
November 08, 2010
Florida State News / Signifying that this is a major goal, the university has hired its first full-time advocate for all things "green" — a director of campus sustainability.