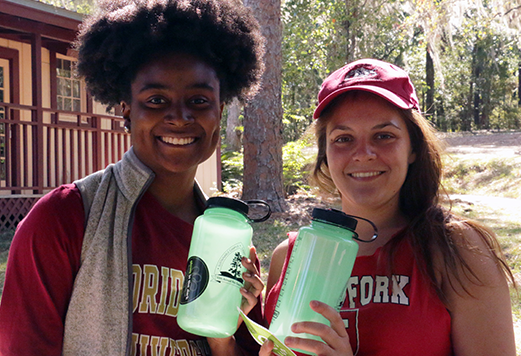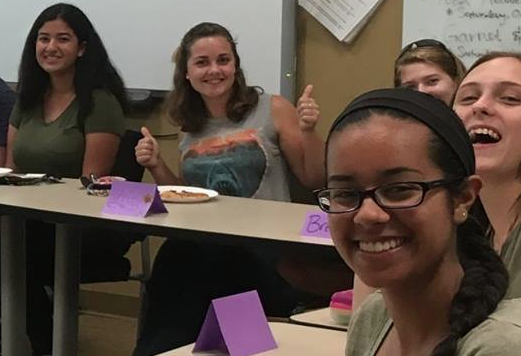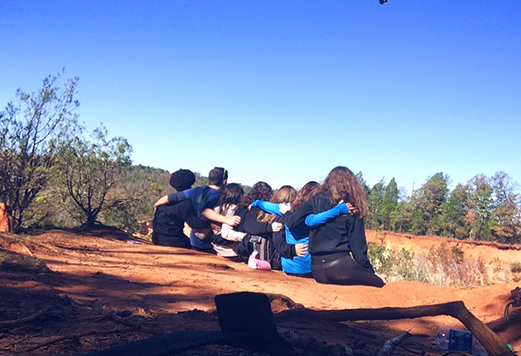 In residence halls and around campus, Eco-Reps can be seen interacting with and educating students about sustainability and green living. The Eco-Reps are student ambassadors charged with increasing sustainable behaviors at Florida State University through peer-to-peer outreach and leadership. Inspiring others to take action to green their community, students involved in the Eco-Rep program host sustainability-themed programs, table at various campus events, and conduct food waste audits in the dining halls every semester. 
If you'd like to connect with a group of environmentally- and socially-minded students, learn how to effectively communicate environmental messages, and make a difference in your residence hall, Eco-Reps is for you!
Meetings are usually an hour-long and are held bi-weekly. Meeting times and days change every semester depending on the schedules of the current Eco-Reps. Keep an eye on the Eco-Reps Facebook page for up-to-date meeting times. 
5 REASONS WHY YOU SHOULD GET INVOLVED WITH ECO-REPS
#5: Eco-Reps promote personal growth and self esteem! Understanding campus and community needs helps foster empathy and self-efficacy.
#4: Eco-Reps bring people together! As an Eco-Rep you assist in uniting students from diverse backgrounds to work toward a common goal and build camaraderie and teamwork.
#3: Eco-Reps learn a lot! We learn things like:
Self: Volunteers discover hidden talents that may change your views on your self worth.
Residence Halls: Through working with residence halls, volunteers learn about how the halls function and operate.
Campus and Community: Volunteers gain knowledge of local resources available to solve campus and community needs.
#2: Volunteering encourages civic responsibility! Community service and volunteerism are an investment in our campus and local community and the people who live in it.
#1: Eco-Reps make a difference!
title-inside title-centered
2